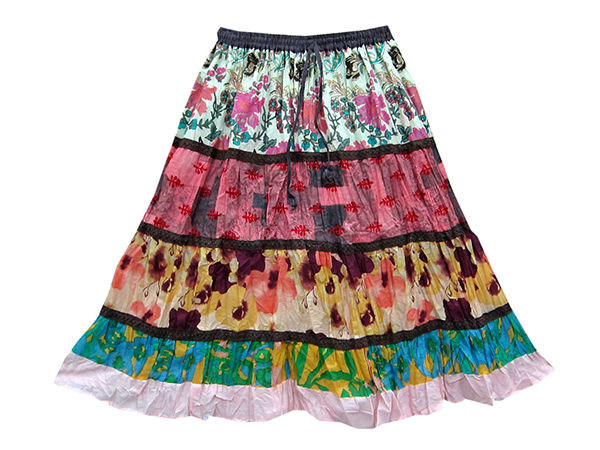 Boho Skirts
If comfort comes before style for you, then you must try a boho skirt as this is truly comfortable. If you are going to your children's school, shopping or in an excursion, wearing a boho skirt is the wise way to stay fashionable. You should match this skirt with appropriate tops in terms of their designs and colors. Footwear is also an important factor to give attention to while you are wearing this dress as high heels go best with a boho skirt. However, there is a variety of prints that can make you look slimmer and taller anytime.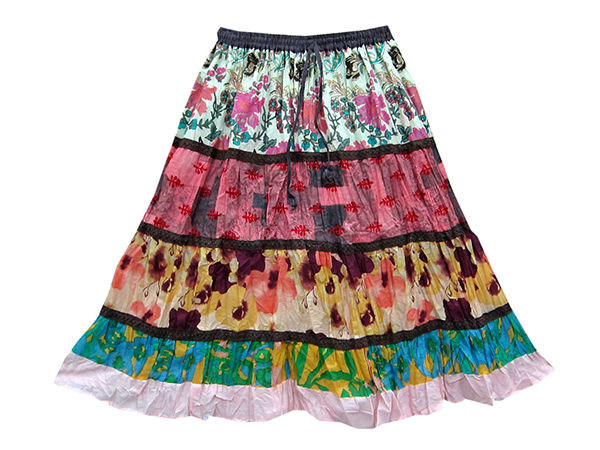 Collection of Boho Skirts
This black boho skirt is designed with colorful prints that give it an edgy and smart look. If you are fond of this shade then wear this with either a black or a pink top.

Breaking the monotonous color combination of black, white, pink and red, this skirt comes with an impressive combination of mustard yellow, silver, and white. Wear this with a lacy yellow top, preferably an off shoulder one to look like a beautiful belle.

A pure beauty from every angle, this skirt truly represents a boho look in the best way possible. Wear this with a silver sleeveless top, some chunky wristlets, and of course, one thing that you should not miss is a long necklace. For a little more experiment, wear a silver bandana with a floral print.

Soothing and comforting, this long white skirt should be in your wardrobe. Wear this with any colored top and feel fresh and beautiful from within.
YOU MAY ALSO LIKE