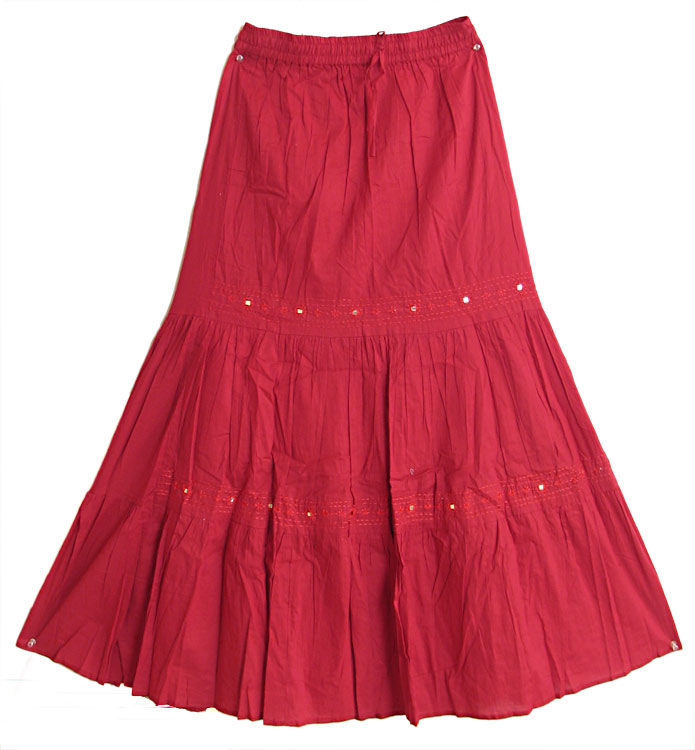 Cotton Skirts
Imagine a long scorching hot day when you have to spend the whole time outside? So hot! Isn't it? Well, the solution is in your hands since you can choose the cotton skirts for this purpose. The comfort level is ensured, and you will feel relaxed while sporting a glamorous avatar as the skirts are designed fashionably. Not only for the casual purpose, but you will also be able to wear these skirts to your work. From the abundance of the colors, choose the one that fascinates you most.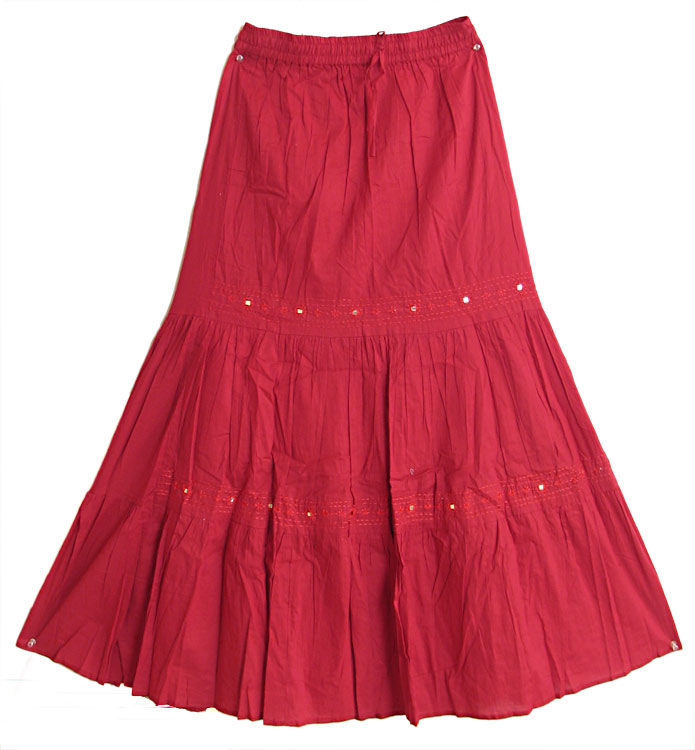 Collection of Cotton Skirts
A white skirt is the best thing that you can select for exhibiting your summer fashion. Team up this stylish skirt with a light pink top to look pretty.

Dress up in a midnight blue skirt for sporting a fashionable look in a friends' get together party. Wear this skirt with a black top and a pair of black wedge heels.

Following the formal dress code in your workplace has never been so fun as it is now. Wear a black cotton pencil skirt and team this up with a white shirt.

It is so sweet! It is so pretty! Select this bright combination of red and black with a white top for the upcoming family picnic.

Here is another white skirt with some beautiful designs. This knee length skirt is a must if you spend too much time outside your house especially in summer.

Twill skirt is a smart choice for women who like to have a no-nonsense look all the time. It is elegant and beautiful at the same time.

Wear a red cotton skirt in a traditional ceremony to look like a diva. The best part is you don't have to put much effort to carry the skirt as it is not at all heavy as it appears to be.

A full-length white cotton skirt looks gorgeous if you team it up with a black top. The contrast will bring out the charming effect of the skirt.

A gray cotton skirt is not only modish but also very much edgy. Wear this with a short black top and team up with a short sleeve shrug or a jacket in winter.
YOU MAY ALSO LIKE