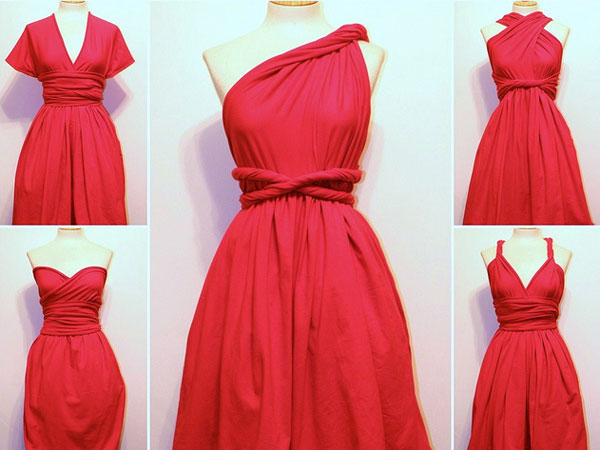 Convertible Infinity Dress
How cool would each of your bridesmaids look when dressed up in a convertible infinity dress that they can alter and reduce as per their convenience! You may opt for colors keeping in mind the theme of your wedding. They have the liberty of choosing from a variety of necklines like a criss-crossed pattern, halter-neck style or one-shouldered design.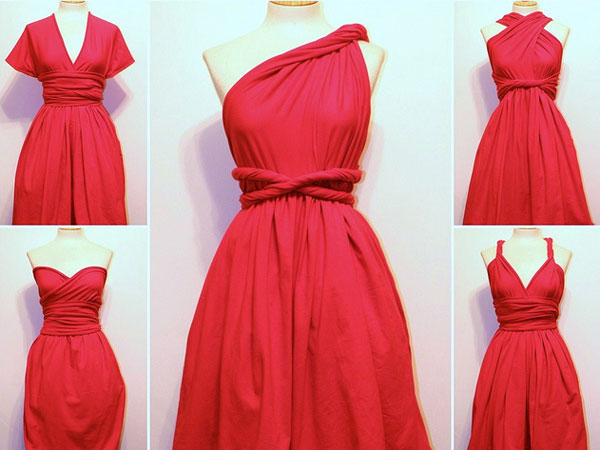 Collection of Convertible Infinity Dress
These lovely ladies look unique in their own way, with each of them flaunting a different neckline.

Don't these peach-colored outfits have a magnificent appearance, giving you the liberty to experiment a variety of designs with it?

This long maxi dress may be folded to represent a smart tunic.

Take a look at these vibrant red dresses that can be worn in different ways, like a smart crisscrossed neckline design, an off-the-shoulder pattern, a long gown coupled with a plunging neckline or as a simple frock-cut gown.

This transformer outfit allows you to form a unique design at the front as well as at the back. The one-shoulder design in front is fabulously complemented with the backless pattern.
YOU MAY ALSO LIKE