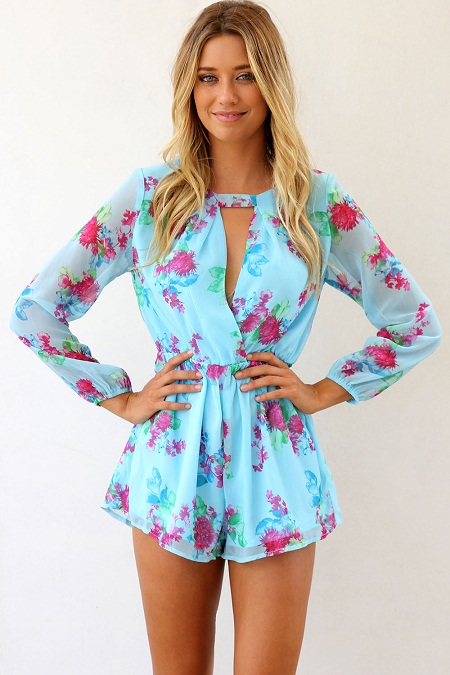 Floral Rompers
Floral prints! Sounds comfy enough for your spring styling? Well, as this print can never go wrong with any lady, rompers that are made with such prints have found massive popularity all over the world. It looks good, feels good and obviously it makes you look stunning without a doubt. All you need is a careful selection of accessories only if you prefer them, or else, just a floral romper will be fine. Wear it anytime, for a day out, cocktail party or any special moments with your loved ones.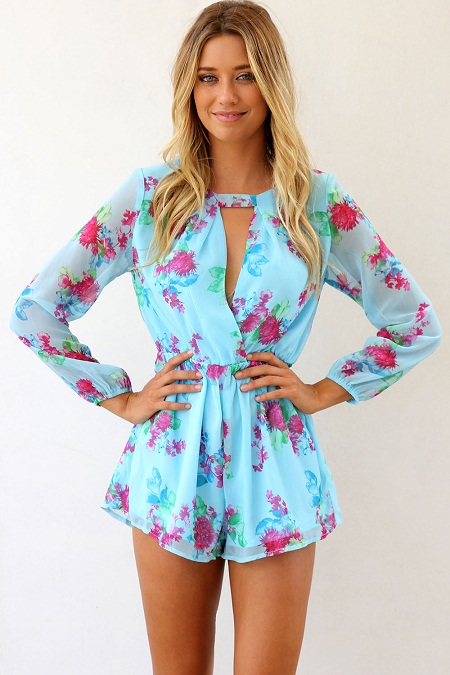 Collection of Floral Rompers
Strapless black romper with pink floral motif is a glamorous dress to slip into. With ankle length boots and a sling bag your stunning look is ready within a minute.

It's so fresh and soothing, especially if you are up for a long drive on a sunny day. The full sleeves will protect your skin from tanning. For a more intense look, wear high length gladiator shoes with fringes.

Are you throwing a birthday bash at home? Then you are the host and the most pampered one at the same time. Dress up in a floral romper with full sleeves and accessorize it with a chunky neckpiece.

Attend your next brunch party with a comfortable floral romper with an adjustable waistline. Get into the spirit of happiness by adding a fedora hat and avoid wearing any accessory.

Wow! an only wow! There is no other word for an elegant white romper with floral prints. The lacy magic and plunging neckline are the features to drool over.
YOU MAY ALSO LIKE