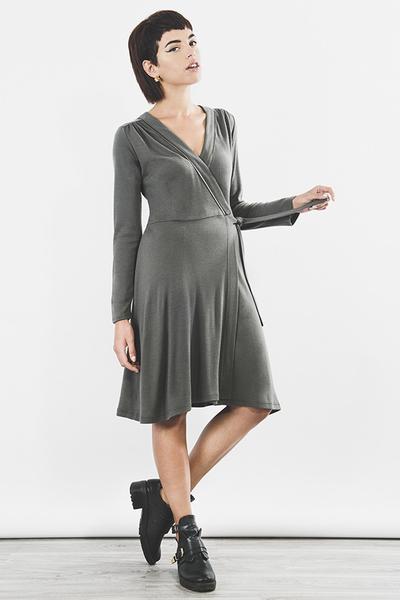 Grey Wrap Dress
Grey dresses are the ultimate statement dresses that don't need additional sequin, lace, or embroidery works. The subtle color is good enough for all, from a young girl to an aged woman. Material is another aspect that plays an important role when it comes to such grey wrap dresses.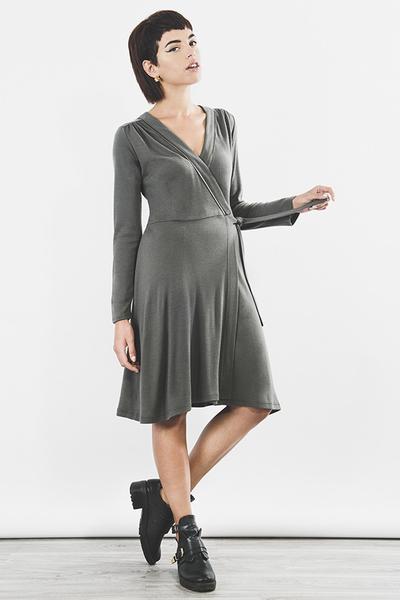 Collection of Grey Wrap Dress
Dark Grey Wrap Dresses

The satin maxi dress is a beauty without a doubt. The short sleeves dress has an asymmetrical wrap secured in the waistline.

A cotton dress with full sleeves looks fashionable. The slit is from the thigh, so you may team up with high boots or knee-high gladiator sandals.

For a stunning dress, you can choose the following one defined by three-quarter sleeves. The v-neckline is also excellent.

Light Grey Wrap Dresses

To transform your look from girl-next-door to diva, wear a light grey wrap dress with three-quarter sleeves. You may choose to wear a neckpiece or a pair of earrings.

This one is beyond comfortable because of the cozy material that will help brave the cold. You can team it up with high boots.
YOU MAY ALSO LIKE