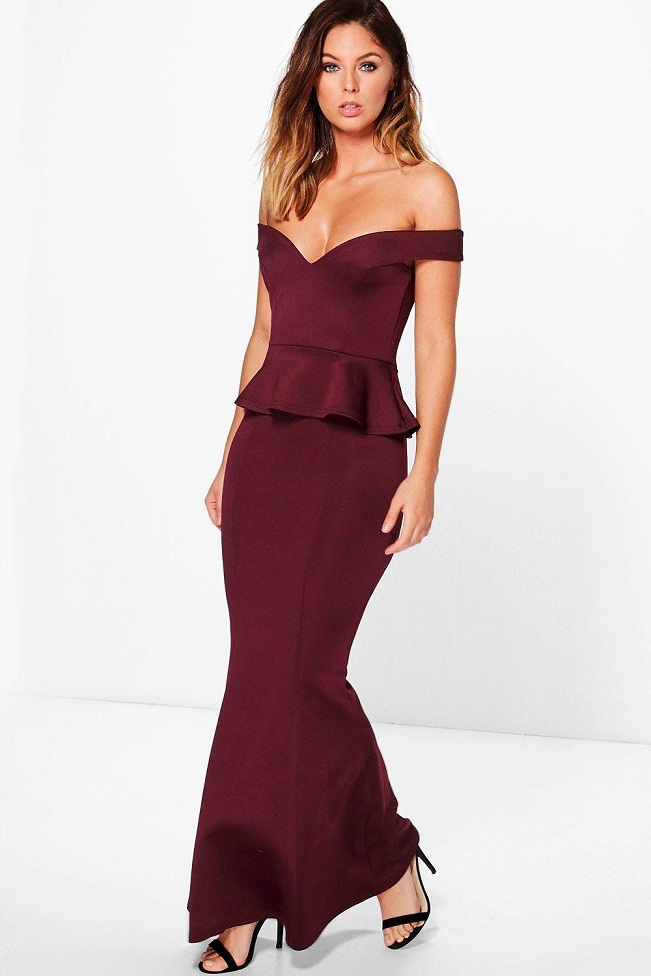 Long Peplum Dress
Long peplum dresses have the playfulness of an ordinary peplum, with the grace of a maxi dress. They are perfect for women with an hourglass figure or an inverted hourglass figure. The iconic feature on the waistline enhances the volume so women who have a petite bottom can use this type of dress to strike a balance with their broad shoulders.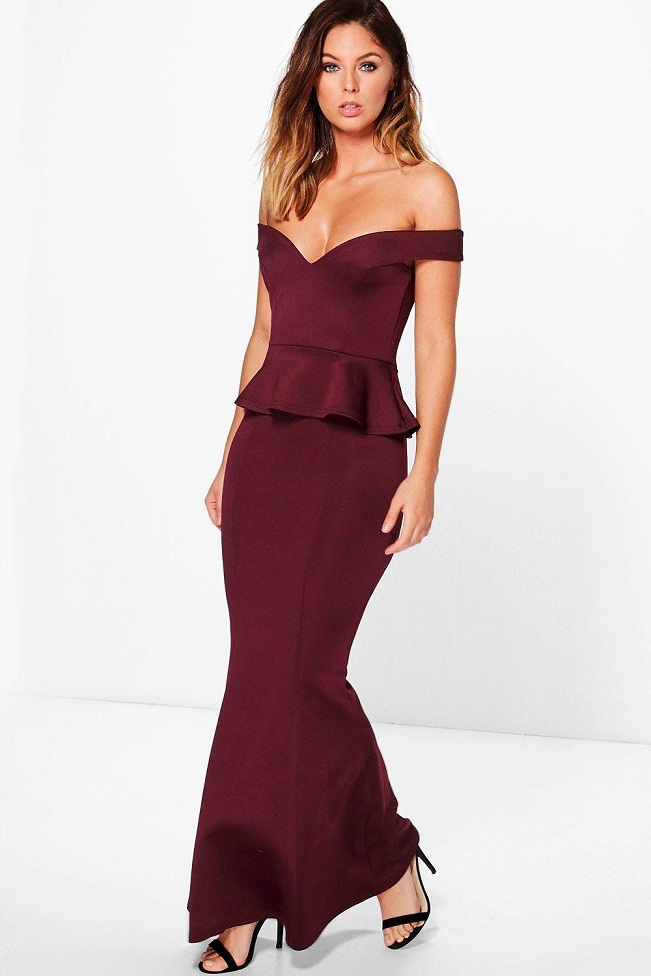 Collection of Long Peplum Dress
Maroon Long Peplum Dress

The off-shoulder dress is a party outfit and you can wear a necklace to beautify yourself further. This is a slim-fitted one, so if you wear stilettos, you have to watch your step.

Champagne Long Peplum Dresses

The illusion neckline studded with rhinestones is indeed a pretty dress. With an updo and a pair of heels, you will be having the best look possible.

The two-piece peplum dress with a round neckline is a bridesmaid dress. The beautiful lacework fashionably accompanies the garment.

White Long Peplum Dresses

If you are a soon-to-be a bride, then this white dress is perfect, The three-quarter sleeves are the main feature.

Blue Long Peplum Dress

The royal blue dress is a bright one, and it enhances a slender figure well. The neckline is plunging so that you can wear a choker or any other necklace.

Green Long Peplum Dress

The green is a perfect shade for women who love a soothing yet gorgeous color. The halter neckline is the main attraction of the dress.

Black Long Peplum Dress

Look fascinating and beautiful in this black peplum dress. The full sleeve dress is a nice choice for winter parties.
YOU MAY ALSO LIKE