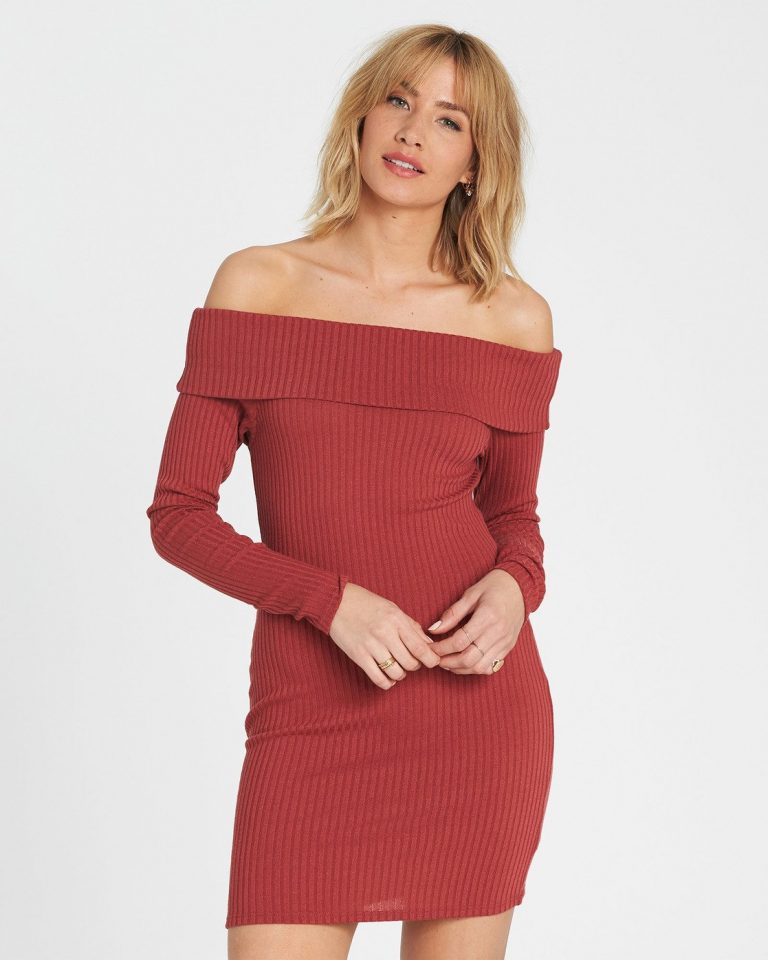 Off the Shoulder Sweater Dress
Off-the-shoulder dresses aren't new and have been a fashion statement for a long time, as early as the Victorian period. Over the years, it has ruled most women's wardrobes, being one of the sought-after outfit choices for any occasion, casual to formal. Don't go by the misconception that you could dress up in these pretty clothes only in summer. True that it gives the required comfort when it is hot. Yet, combining it with sweater dresses, more commonly worn during fall and the colder months, has become the latest trend.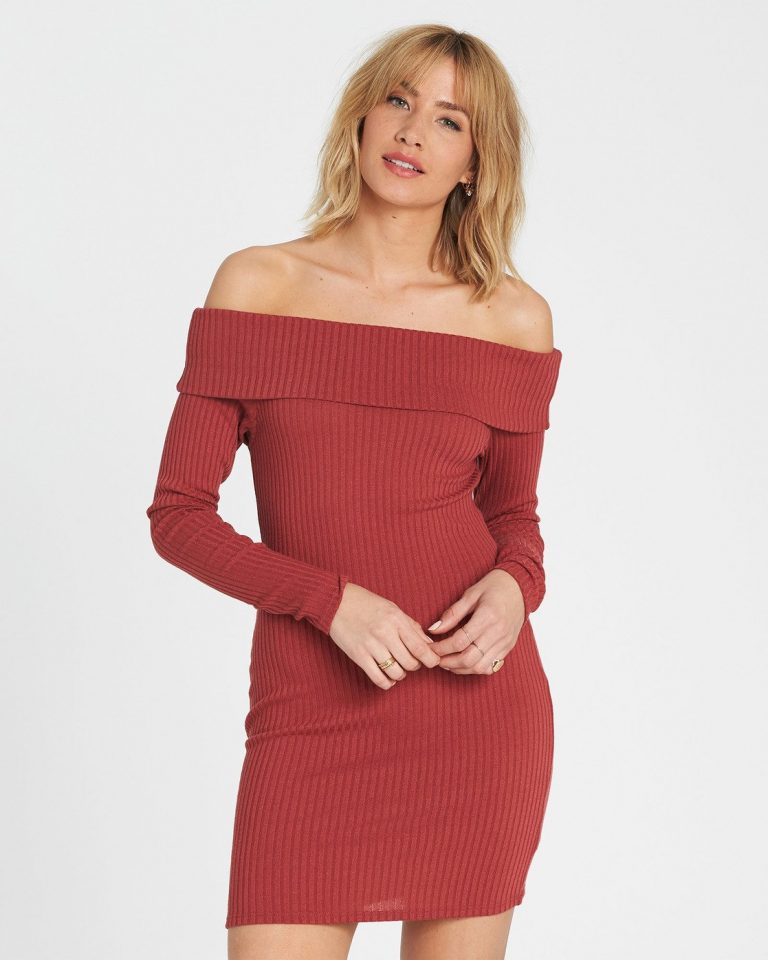 Collection of Off the Shoulder Sweater Dress
Red Off the Shoulder Sweater Dress

Christmas is perhaps the best occasion to deck up in this gorgeous red off-the-shoulder sweater dress. This boat-neck off-the-shoulder dress is excellent for those who wouldn't want an off-the-shoulder dress with a deep neckline. The red belt with embossed buttons enhances this dress's charm even more. 

The one-shoulder bodycon dress with frill-like designs on the sleeve is perfect prom wear. Team it with black or brown boots to get that saucy look. 

Pink Off the Shoulder Sweater Dress

When wearing this deep neckline asymmetrical dress, a faux tattoo would intensify your style statement to the fullest if you don't have a real one inked. 

Black Off the Shoulder Sweater Dress

This black dress with black boots would be enough to make you the cynosure of all eyes at a Halloween party.

If you prefer black with prints, this one with white stripes wouldn't be a wrong choice. 
YOU MAY ALSO LIKE