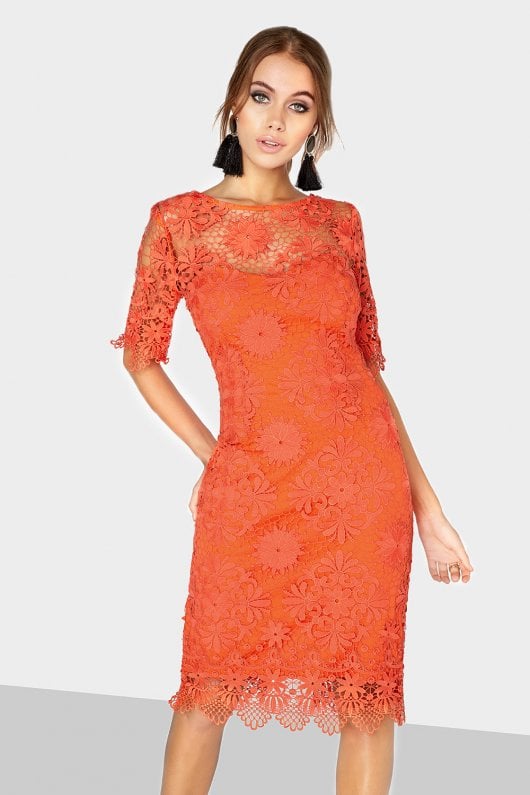 Orange Lace Dress
Orange dresses with lace look delicately beautiful. You can go to a party wearing such dresses as well. Some have sleeves while some are sleeveless, but the appeal of such dresses are the same.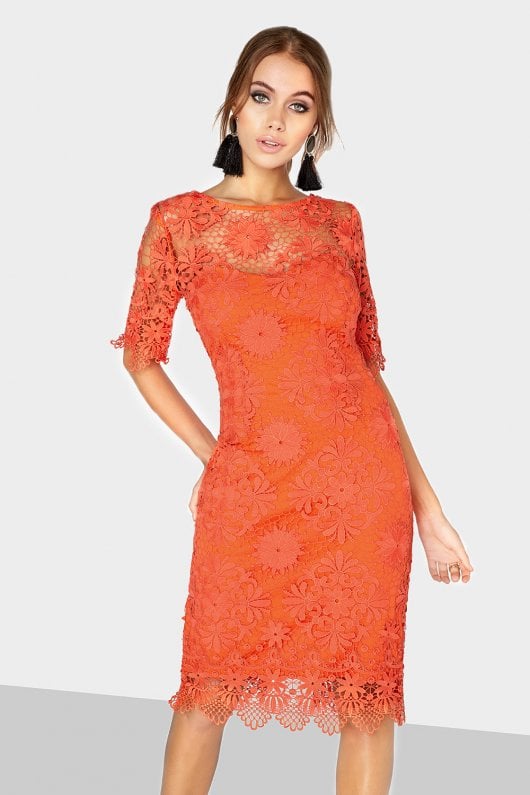 Collection of Orange Lace Dress
Orange Lace Dresses with Sleeves

The beautiful dress with full sleeves looks classy. With strappy shoes and dangling earrings, the dress will be ideally decked up.

The mini dress with full sleeves feature is stunning. The neckline is round, so you can wear some eye-catching neckpieces.

Sleeveless Orange Lace Dresses

The mermaid cut dress with a halter neckline is one attractive piece. With a side bun along with hoop earrings, you will look ravishing in this dress.

The maxi dress has a princessy feeling, more so, because of the lacework. The wide neckline is good for women who like to showcase their collarbone.
YOU MAY ALSO LIKE