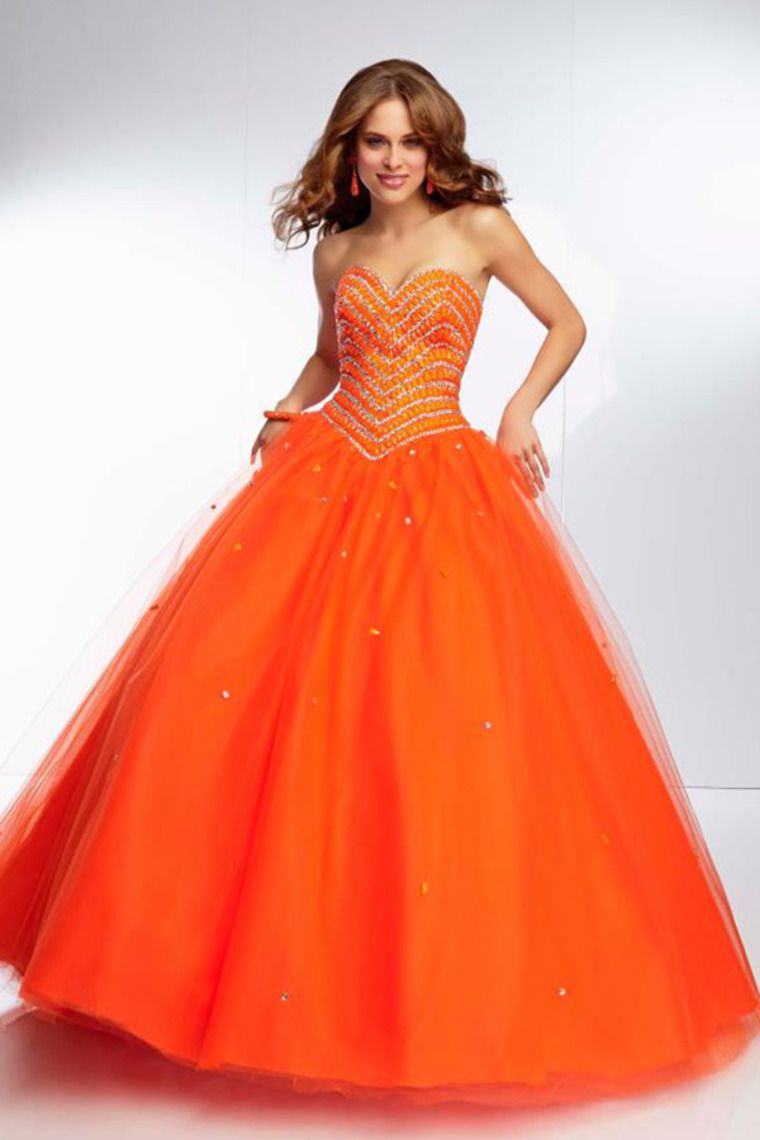 Orange Quinceanera Dresses
Orange Quinceanera dresses are brightly-hued to match the jolly mood of teenage girls. The below-listed dresses are studded with rhinestones and sequins. A few dresses have thin straps, and some of them are sleeveless.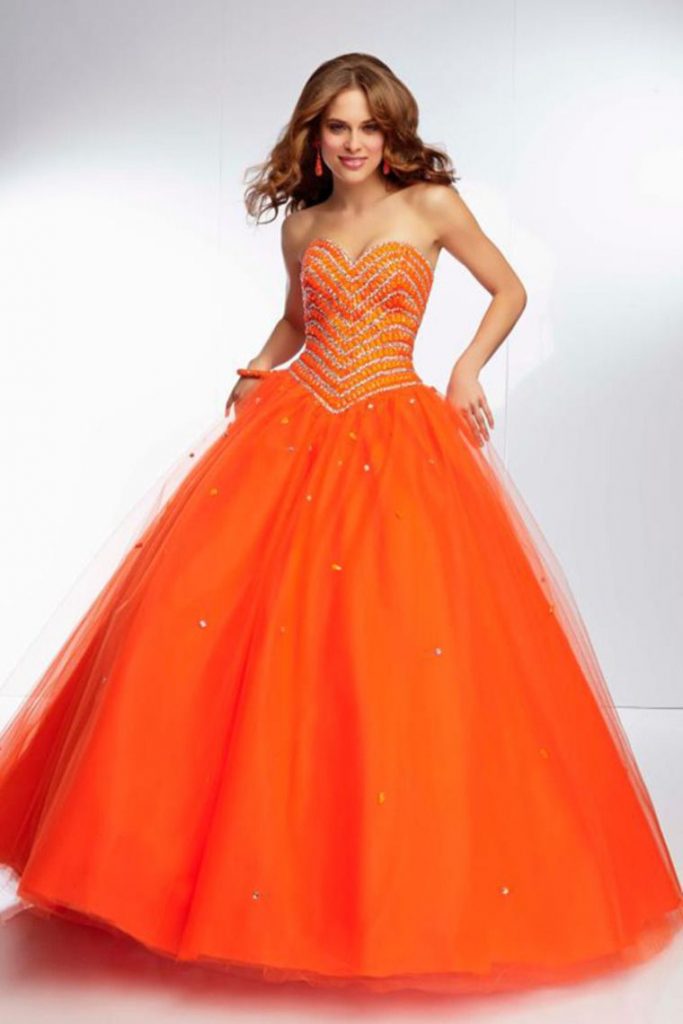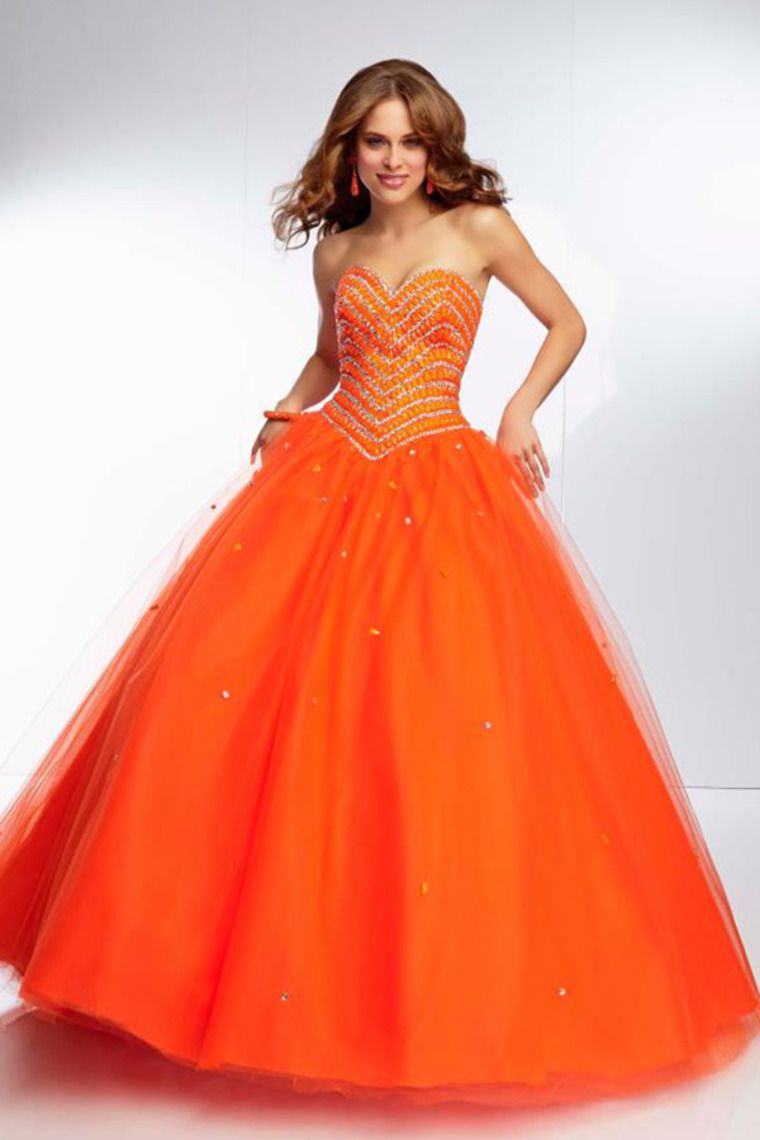 Collection of Orange Quinceanera Dresses
Strapless Orange Quinceanera Dresses

The off-shoulder dress have a vintage pattern but the bodice is heavily embroidered. Silver or diamond necklaces and earrings are the best accessory.

The dress looks heavy but actually not. Keeping in mind the purpose and the wearers, the dress is kept light.

Sleeveless Orange Quinceanera Dresses

The peach dress is as pretty as it gets to be. The entire bodice is beautifully decorated with sequin works.
YOU MAY ALSO LIKE