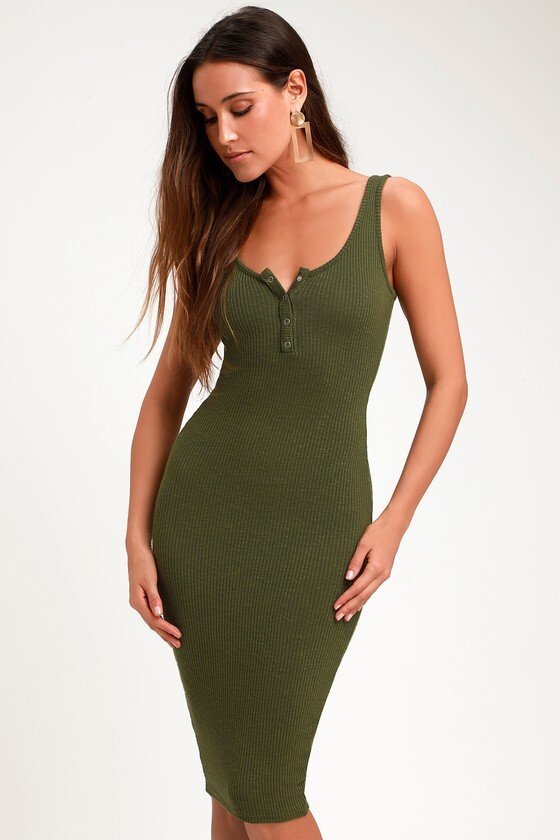 Ribbed Bodycon Dress
Ribbed dresses are like a canvas, and you can do anything with them, as far as accessorization is concerned. Statement neckpieces, earrings, or wristlets, and platform heels could be ideal companions of the bodycon dresses.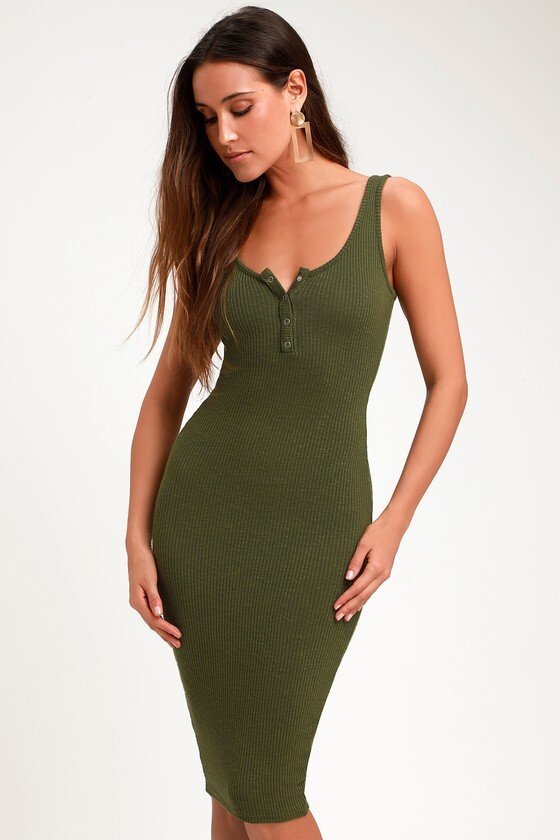 Collection of Ribbed Bodycon Dress
Moss Green Ribbed Bodycon Dresses

The moss green dress is a simple one-piece that is both casual and formal. For making it formal, you might need to team up blazers.

Black Ribbed Bodycon Dresses

The turtleneck black bodycon dress with a short length complements any figure. Since the length of the dress is short, thigh-high boots will be good.

The dress is simply elegant with three-quarter sleeves. The exposed waistline is the icing on the cake.

Tan Colored Ribbed Bodycon Dress

Burgundy Ribbed Bodycon Dress

Off-white Ribbed Bodycon Dress

The ribbed dress with full sleeves is an elegant piece to have. With hoop earrings, the dress would look complete on you.

Gray Ribbed Bodycon Dresses

For a movie out with your close pals, stay cool and classy at the same time with a bodycon gray dress, like this one. Team this up with comfortable sneakers, a sling bag, and a pair of sunglasses.

Yellow Ribbed Bodycon Dresses

For a bright appearance, you can rely on a yellow bodycon dress. The round neckline and sleeveless feature are responsible for the good looks of the dress.

Red Ribbed Bodycon Dress

Wish to say a lot without uttering a word? Wear the red ribbed bodycon dress featured with a wide neckline and full sleeves.
YOU MAY ALSO LIKE