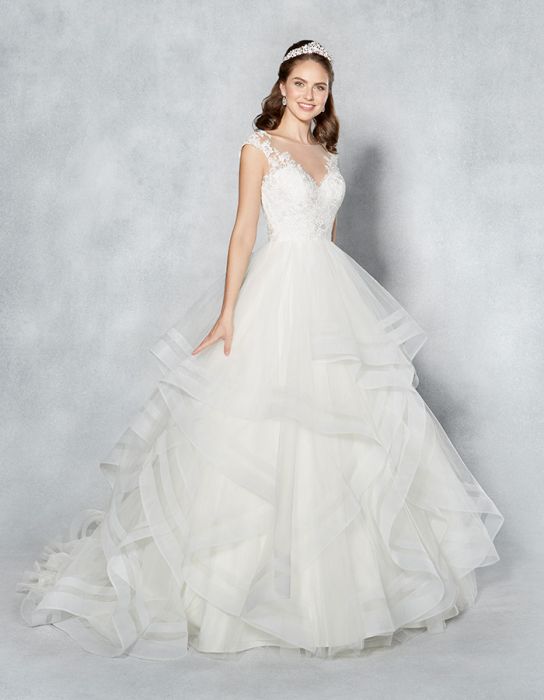 Ruffle Wedding Dress
Ruffles are a reflection of the bride's mood so the wedding dress studded with ruffles can rightly match the happiness of the bride. Take a quick glance at the following list of wedding dresses, all designed with ruffles.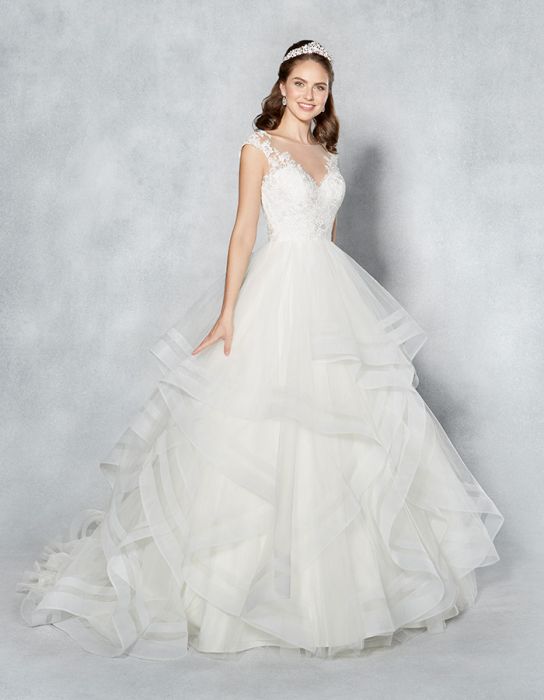 Collection of Ruffle Wedding Dress
Sleeveless Ruffle Wedding Dresses

The thin straps nicely holding the ruffled dress is a delight for the eye. Make a bun and wear stud earrings to look your best.

The flowy part of the dress with ruffles lends a princess look. The wedding outfit is simply the best one for you.

The waistline of the dress is stone-studded. The neckline is also deep, but they do not take away the attention from you.

Strapless Ruffle Wedding Dresses

The off-shoulder dress is a nice selection for plus size women. Keep your neck empty or just a choker neckpiece will do.

Ruffle Wedding Dresses with Sleeves

If you want to be the prettiest woman on your wedding day, then what could be the better way than wearing this dress. Wear a bridal gown like the following and showcase your charisma.

One Shoulder Ruffle Wedding Dress

Off-shoulder Wedding Dresses with Sleeves

For a photoshoot with your wedding dress, select this one with a plunging neckline. The bodice is nicely designed.
YOU MAY ALSO LIKE