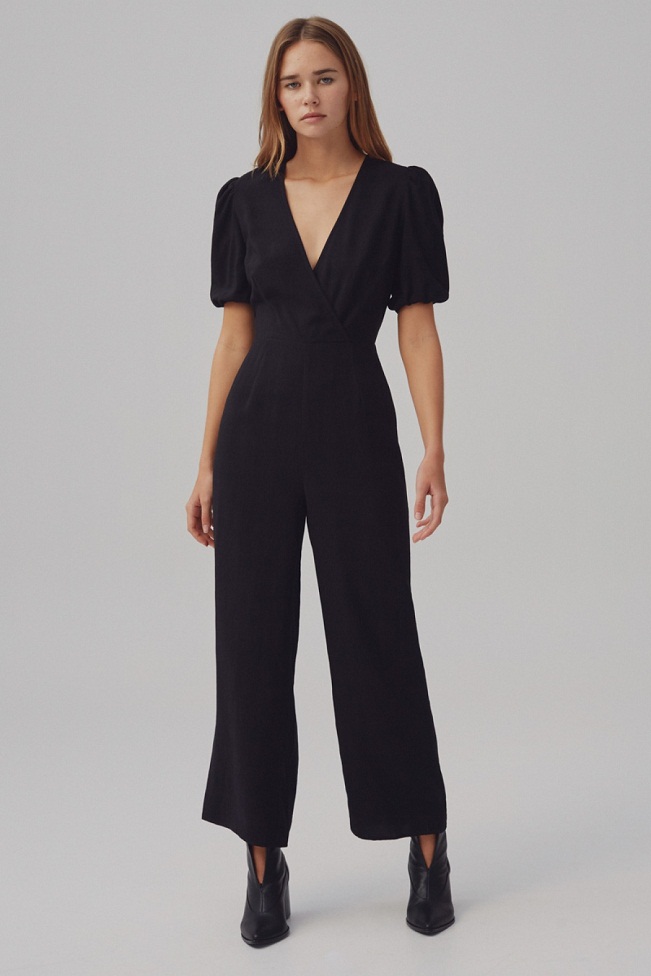 Black Jumpsuit
Jumpsuits in black are breathtakingly beautiful, and women love to flaunt such outfits. Some can be worn for casual purposes, while some are exclusively for parties. Check out the entire list and decide which pair you wish to own.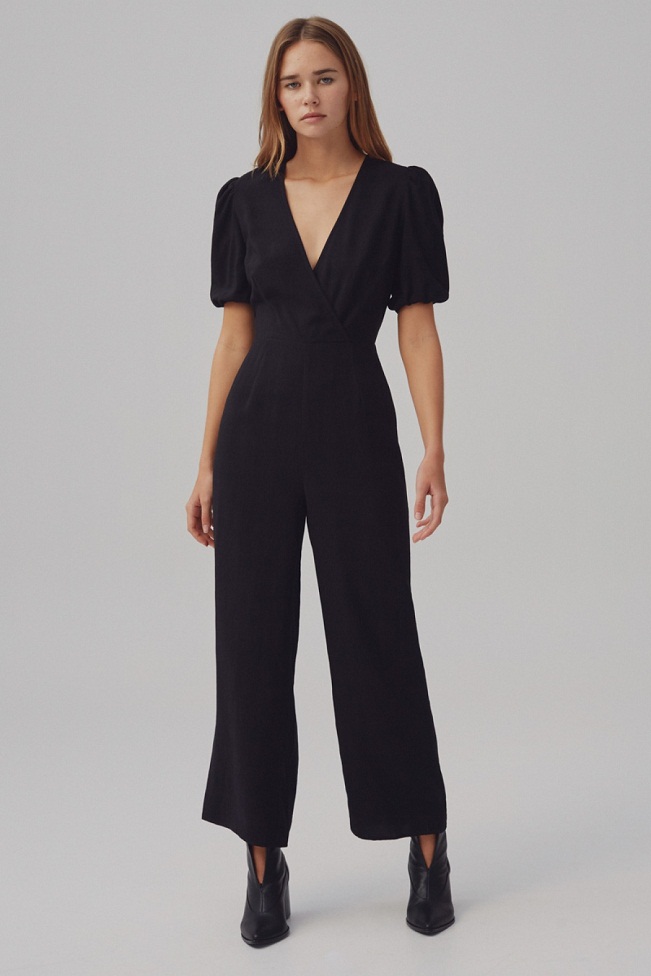 Collection of Black Jumpsuit
Black Jumpsuits with Sleeves

The jumpsuit has an asymmetrical bodice with a fitted bottom. With stiletto heels, the jumpsuit will look awesome.

The sheer sleeves and neckline both contribute to the stylish look of the jumpsuit. The ruffles clinging on the sleeves are a unique thing.

Sleeveless Black Jumpsuits

The sleeveless jumpsuit does not have any special embroidery or anything but its simpleness is its USP. Wear platform heels to enjoy the complete look.

The beautiful sleeveless jumpsuit looks attractive when you style it up properly. A pair of hoop earrings and a statement watch are enough.
YOU MAY ALSO LIKE