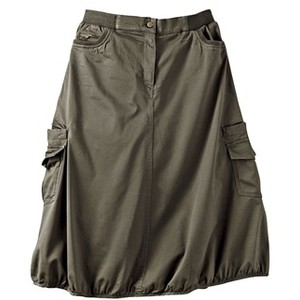 Cargo Skirts
Cargo skirts are comfortable and look trendy as an outfit. They can be worn almost anywhere. While the longer versions look good for formal occasions, the shorter ones are perfect for partying. To flaunt these pieces in style, you have to shop around a little for mismatched tops. That is surely going to turn a few heads.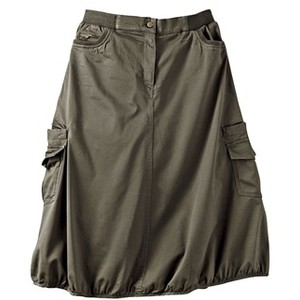 Collection of Cargo Skirts
A ruggedly stylish cargo skirt clearly makes you look off the beaten track. This one has got belt loops, buttoned pockets at the sides and zip fly with button closure.

This faux leather black cargo skirt is perfect for wearing to parties. It simply oozes sensuality by outlining your killer curves in style.

A maxi-cargo skirt is perfect for the fall. It covers your legs to keep out the hints of chill in the air while at the same time hugging your figure in a stylish way.

Cargo skirts feature a unique sporty style. They are fluid, elegant and a chic alternative to track pants by allowing free movement. Don't forget to wear shorts underneath to give a sexy shape to your silhouette.
YOU MAY ALSO LIKE