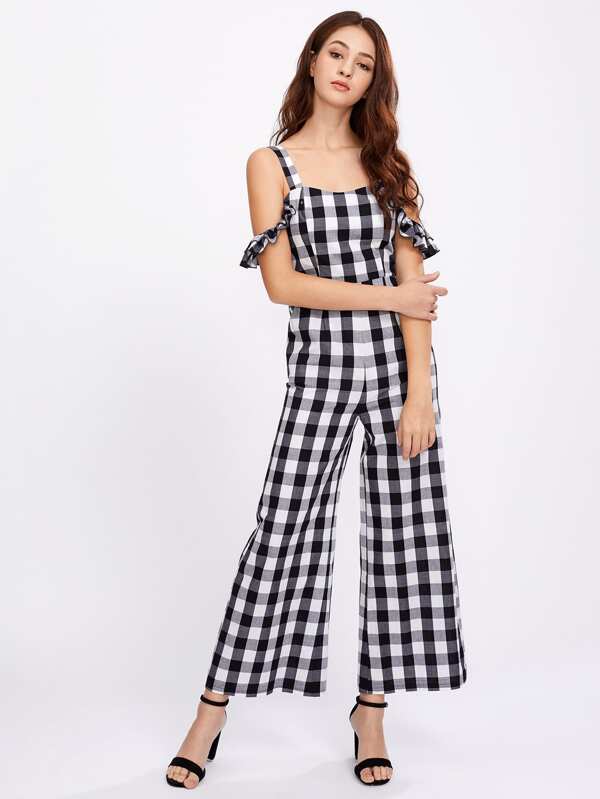 Checkered Jumpsuit
Checkered jumpsuits have a summery look, but you can wear them anytime you wish. There are other color combinations, apart from black and white as well. However, you can decide your look any way you want.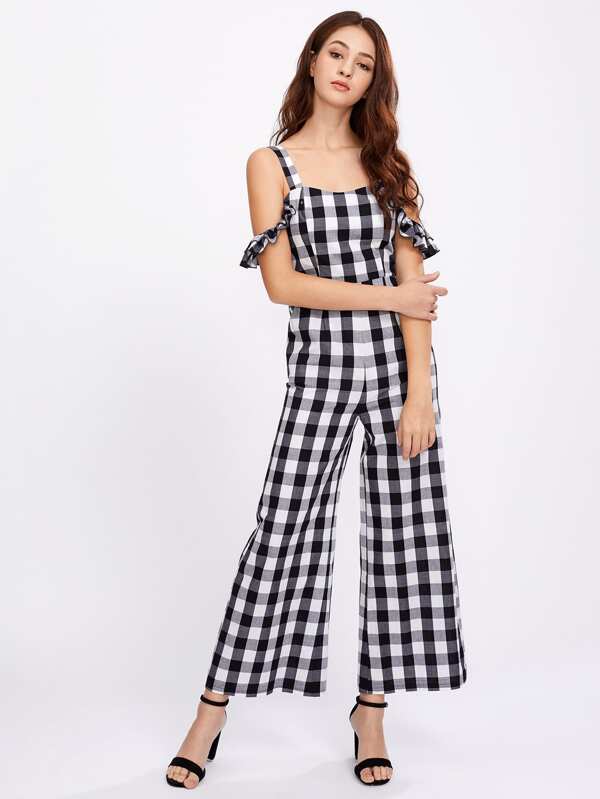 Collection of Checkered Jumpsuit
Sleeveless Checkered Jumpsuits

The sky blue jumpsuit is an ideal beach outfit. You can wear this with pearl earrings and white strappy heels.

The blue and white combination is cool enough to be anyone's favorite. This outfit does not have a fitted bottom.

Checkered Jumpsuit with Sleeves

The off-shoulder jumpsuit is also cropped at the bottom. The waistline is elasticized, so if you even gain or lose some pounds, you don't have to worry about fitting in.
YOU MAY ALSO LIKE