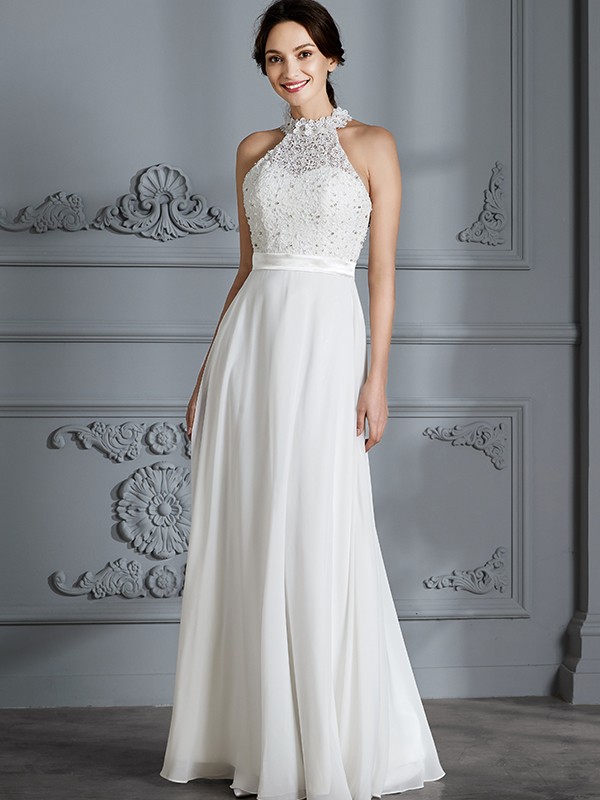 Chiffon Wedding Dress
Wedding dresses and chiffon material go hand in hand. Rhinestones, laceworks, beaded patterns, or embroideries could be additional designs, but the base of chiffon is the primary reason why such dresses are the talk of the town.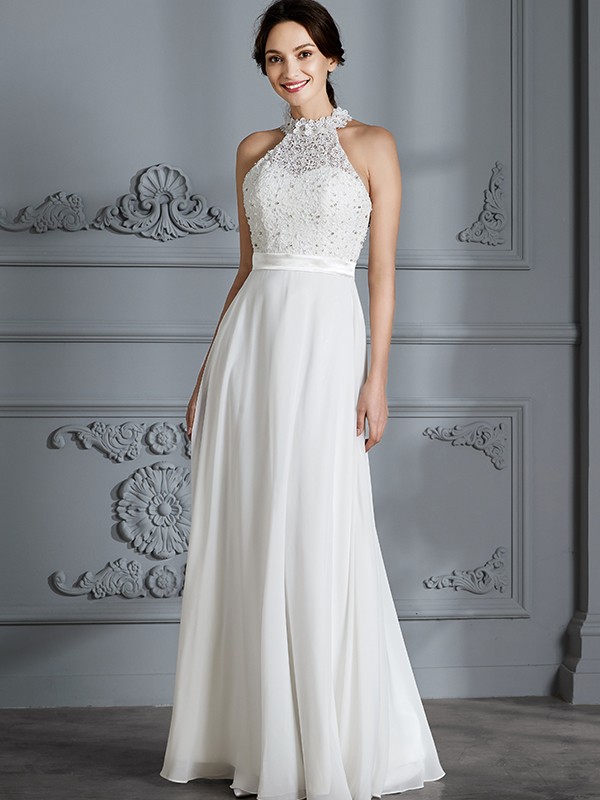 Collection of Chiffon Wedding Dress
Sleeveless Chiffon Wedding Dresses

The maxi dress has a plunging neckline with sleeveless features. The waistline is rhinestone-studded, and so is the thin straps on the shoulder.

The bodice showcases laceworks while the rest of the dress is pure and simple chiffon. The satin waistline accentuates the beauty.

The enigmatic dress is fitted, at least on the top and slightly flowy on the bottom, giving a mermaid impression. It goes best with white heels.

Short-sleeve Chiffon Wedding Dresses

For women with a cute chubby figure, such short-sleeved gowns are the best. The flowy dress is enigmatic in its own right.

Off the Shoulder Chiffon Wedding Dresses

The easy-breezy dress has a charming vibe that all glowing brides would love to wear on their big day. The naturally elegant dress is popular among women.

Long Sleeve Chiffon Wedding Dresses

If you want to exhibit a vintage appearance on your big day, then this full-sleeved dress is ideal for you. The high neckline is a perfect contrast to the floor-kissing flow of the dress.
YOU MAY ALSO LIKE