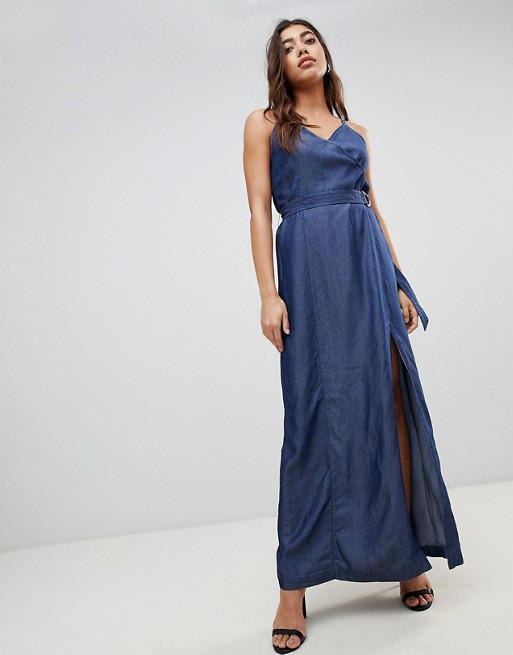 Denim Maxi Dress
Denim means comfort, denim means style. When it comes to denim dresses, they are the top priorities of women. From plus size women to soon-to-be mothers, all need comfortable outfits that can enhance their appearance, and denim maxi dresses are perfect for that.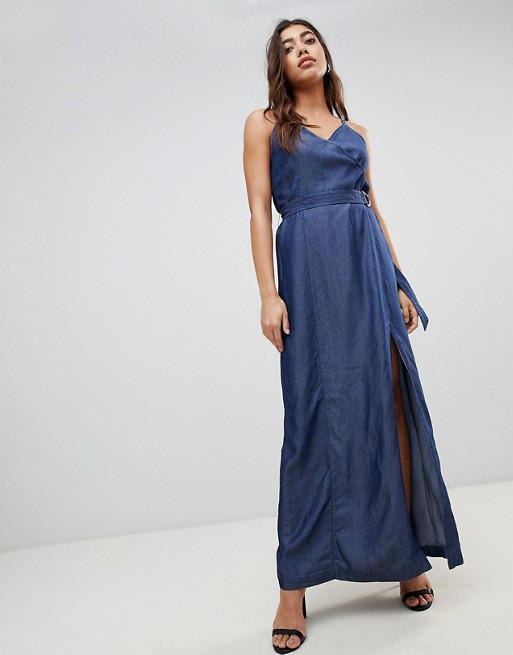 Collection of Denim Maxi Dress
Sleeveless Denim Maxi Dresses

The maxi dress is simple with two pockets on the front. It is a sleeveless dress, featuring a round neckline. One can wear this with a white or black top underneath.

For a brunch party on a sunny day, wear this dress with running shoes or wedges. The easy-breezy dress is perfect for summer.

Long Sleeve Denim Maxi Dresses

The full sleeve dress with a front-buttoned feature has a classic look. The collars are an added feature.
YOU MAY ALSO LIKE