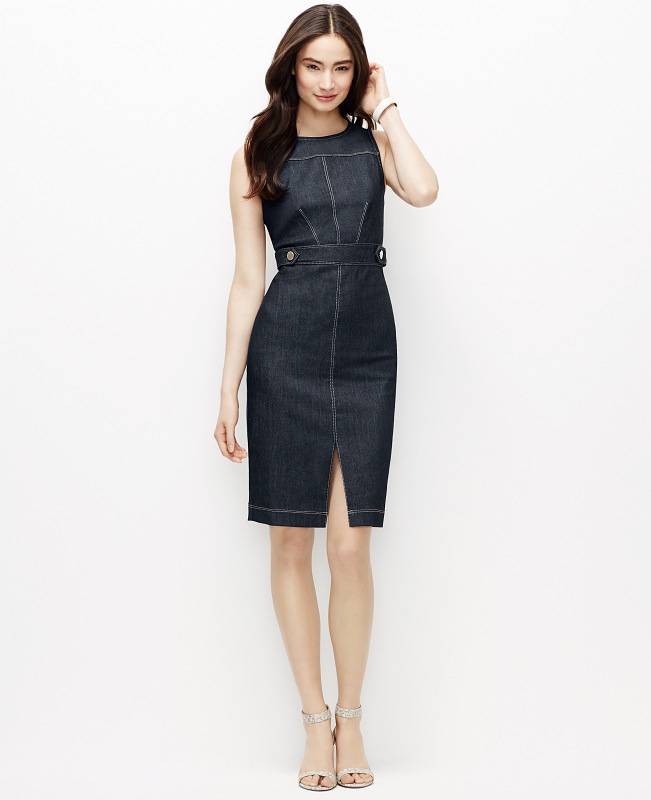 Denim Sheath Dress
Denim dresses are summer staples, and they are comfortable. Sneakers, thong sandals, wristlets, anklets, or danglers works as enhancements on them. From a casual party to a formal party, you can wear denim sheath dresses for a flattering appearance.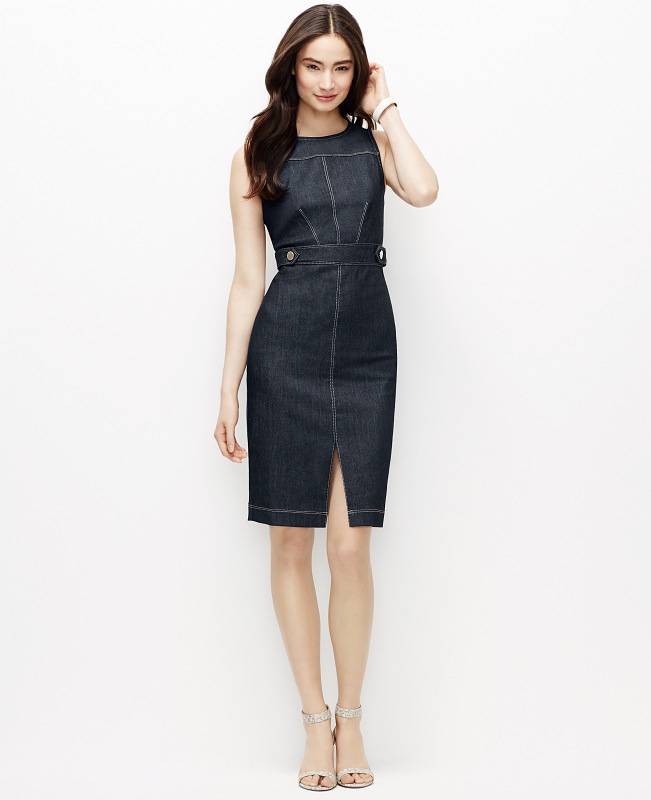 Collection of Denim Sheath Dress
Sleeveless Denim Sheath Dresses

The pale blue sheath dress with a fitted waistline is a right dress that you can wear during the hot days of summer. With a pair of chunky and strappy ankle shoes, a sling bag, the sheath dress is a perfect thing for you.

The mid-length dress has a cinched waistline. The buttoned look gives an impression of casual clothing. The color is royal blue, so it has a brightness of its own.

Denim Sheath Dresses with Sleeves

The navy blue dress with three-quarter sleeves talks business. For a corporate get-together, you can wear such dresses. For accessorization, a necklace or stud earrings will be enough. Stillettos are the best suitable shoes for this.

The pretty dress with white works on the bodice makes it different than others in the list. Team up with pearl earrings.
YOU MAY ALSO LIKE