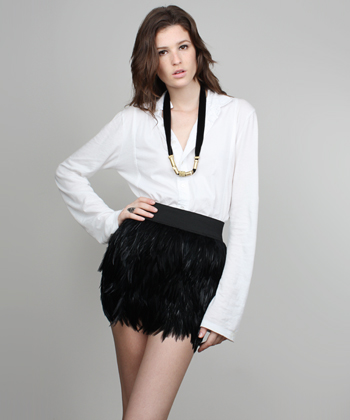 Feather Skirt
If you have an unusual style statement, then feather skirts are waiting for you. Wear them with your stylish tops and shoes to have a bohemian look. Stunning and gorgeous, these feather skirts look good on everyone. You could be a slim lady or a curvaceous woman, with the right selection of accessories and skirts, you will be able to flaunt an outstanding get-up. If you are still in doubt about these skirts, we suggest you take a look at our list.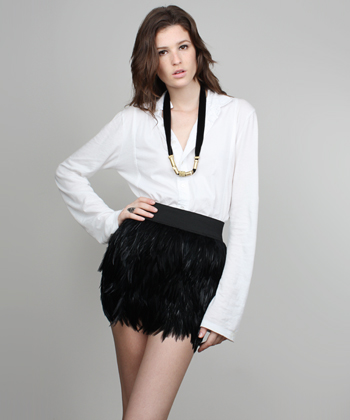 Collection of Feather Skirt
Halloween is around the corner, and you should use this black and orange skirt to make an interesting costume. Wear a simple top and add a furry coat and a hat to match the Halloween spirit. Do not forget to take a pumpkin with you before clicking the snap.

Deck up in a white and gray colored feather skirt along with a white top. Silver pumps and a flat silver clutch should be your accessories.

Present yourself as the most stylish woman by wearing the blue feathered skirt. Wear it with a black top and a pair of black stilettos.

If you are planning for a movie date with your boyfriend then wear this pure white feathered skirt. He will be amazed to see your beauty.
YOU MAY ALSO LIKE