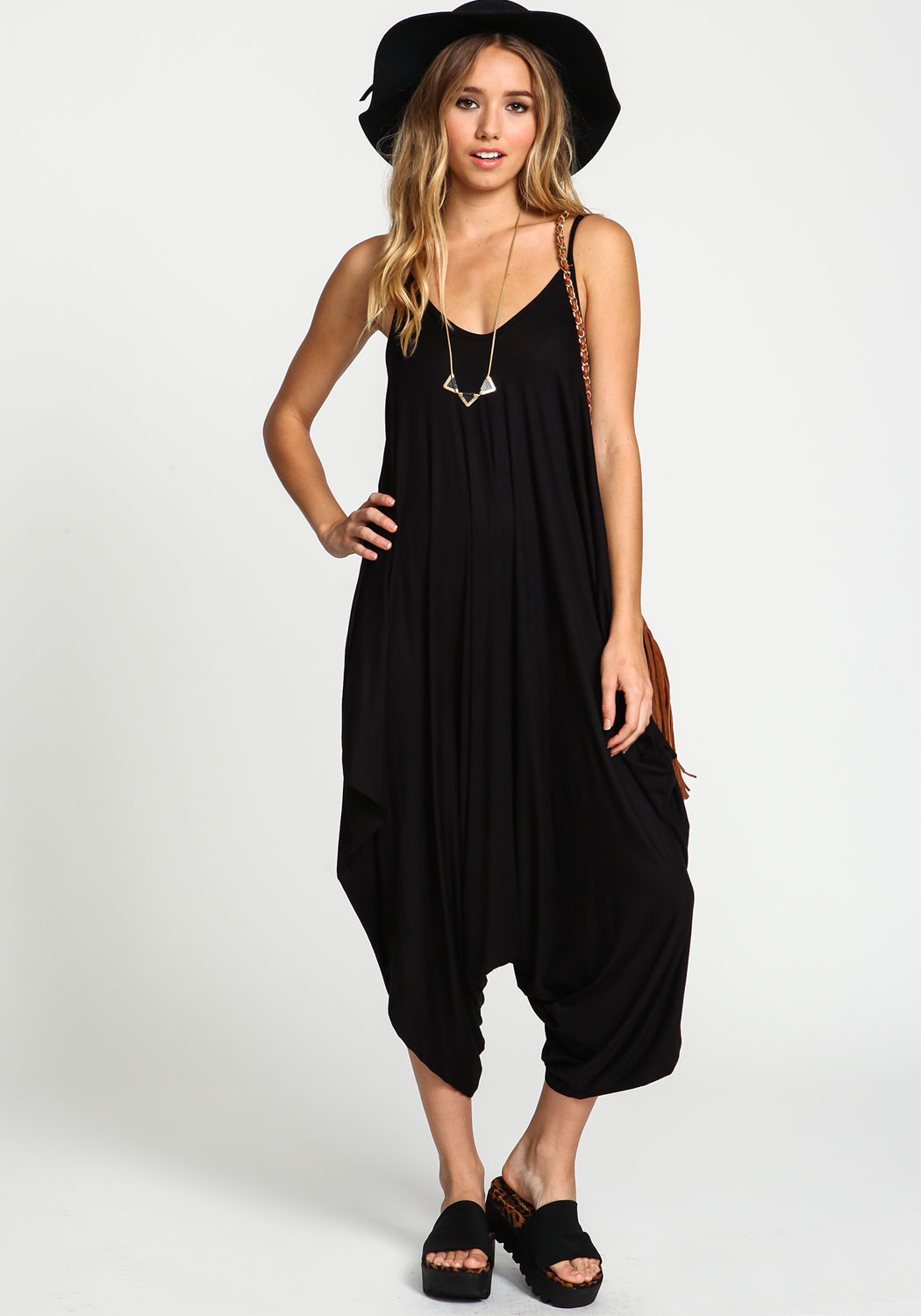 Harem Jumpsuits
Nothing looks better than a Harem jumpsuit to show the style icon you are. This works well even with a little flab.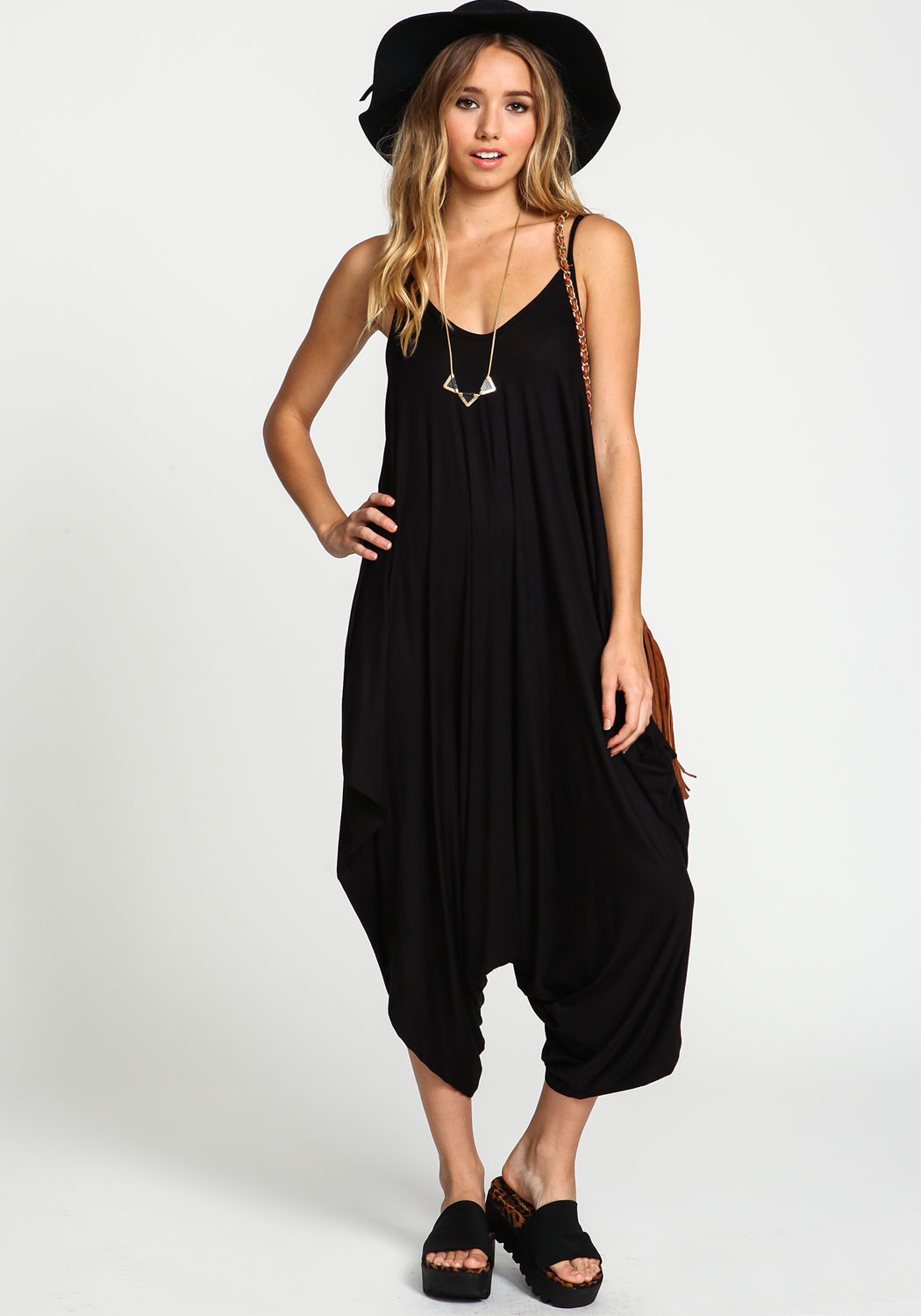 Collection of Harem Jumpsuits
You will feel comfortable in an adorable knit jumpsuit in black. It gives a loose, draped fit and covers any excess fat in style. Pair it with a layered necklace and fedora to complete the look.

A cool woven jumpsuit in paisley print with cami straps is ideal for the summer months.

This comfy jumpsuit is short sleeved and got an elastic waist. The uniqueness of this piece lies in the looseness at the thighs and slits opening at the outer sides.

Look gorgeous in the harem jumpsuit styles featured above. You will lose count of the compliments raking in.
YOU MAY ALSO LIKE