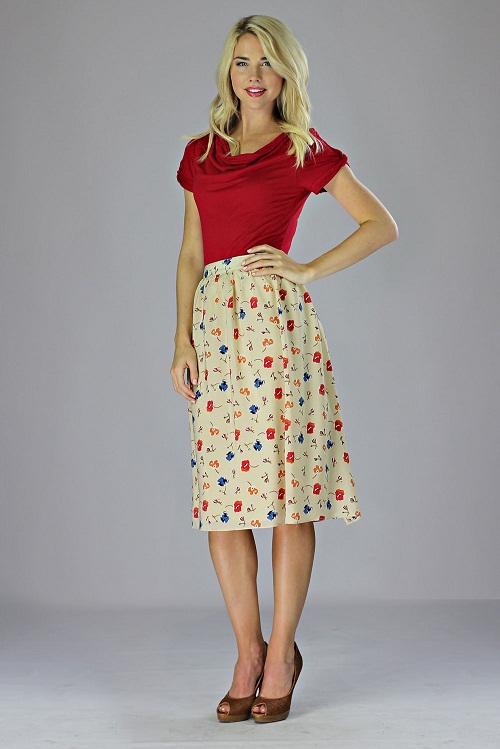 Modest Skirts
Your dignity and sophistication will reflect rightly if you wear modest skirts and pair them with various kinds of tops for casual purposes. These skirts have a certain elegance because of their simplicity, and that is why these are still the favorites of girls. Although these are best for spring or summer, but if you are comfortable wearing stockings, then modest skirts will be wearable even in winter as well. For your convenience, we have enlisted some images of modest skirts.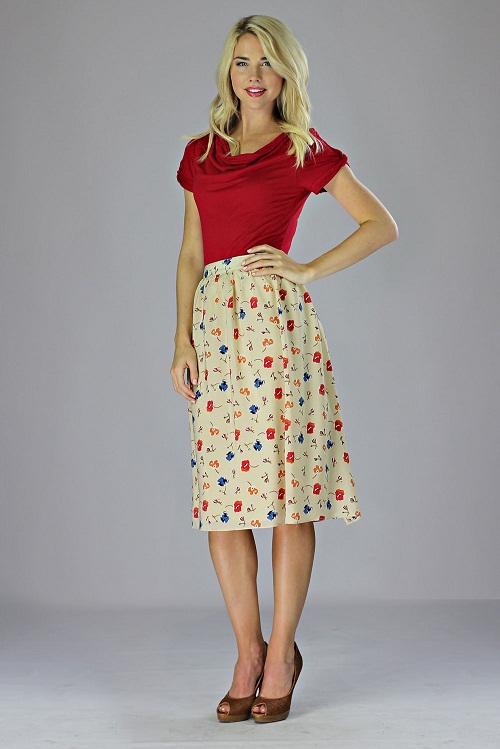 Collection of Modest Skirts
Wear a denim maxi skirt with a full sleeved white shirt and a pair of ankle-length boots. The skirt is as simple as it can be, making you look graceful.

A pencil skirt with black polka dots on white is a beautiful combination. With a red top, this monochromic skirt will make an attractive outfit altogether.

A pure red skirt is itself a fantastic choice that you can wear for a day out with your family. Since red is a bright shade, your top should be of lighter shades like white or beige.

A fashionable touch to your love for swimming is always a great option. A well-fitted black skirt with a thin sky blue border is beautiful.

For a comfortable long walk with your loved ones, you can wear a pale colored maxi skirt. Team up with a cotton top.
YOU MAY ALSO LIKE