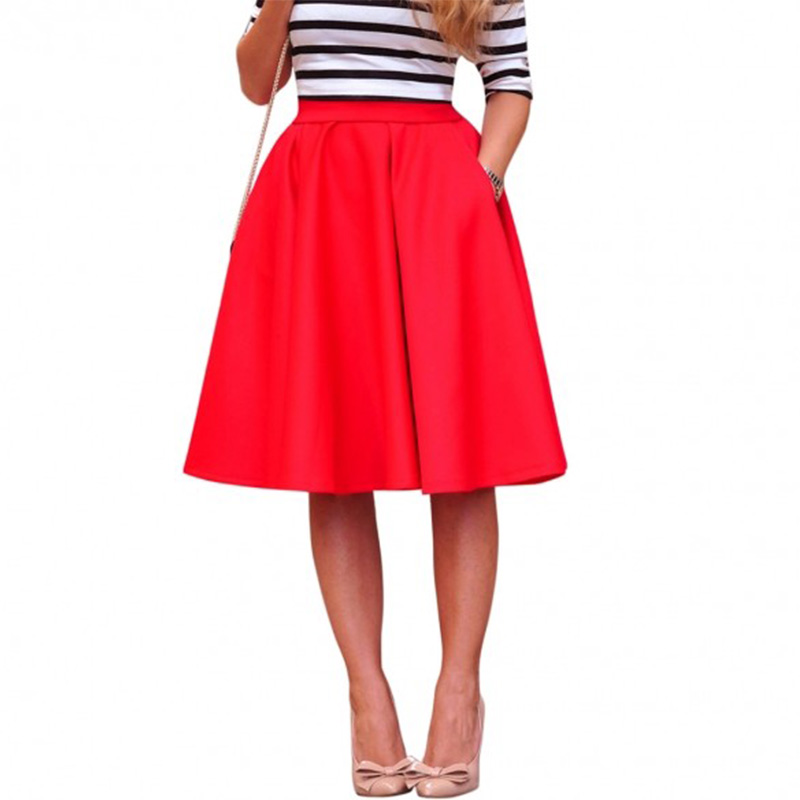 Red Skirt
The color red needs no introduction in the fashion industry. From ancient time to modern period, red has been a prominent shade that ladies prefer with enthusiasm. When it comes to the red skirt, naturally, the craze of ladies is very understandable. Starting with the length of long, short, midi, and suitable for all kinds of sizes, browse through to check out the array of  red skirts for women.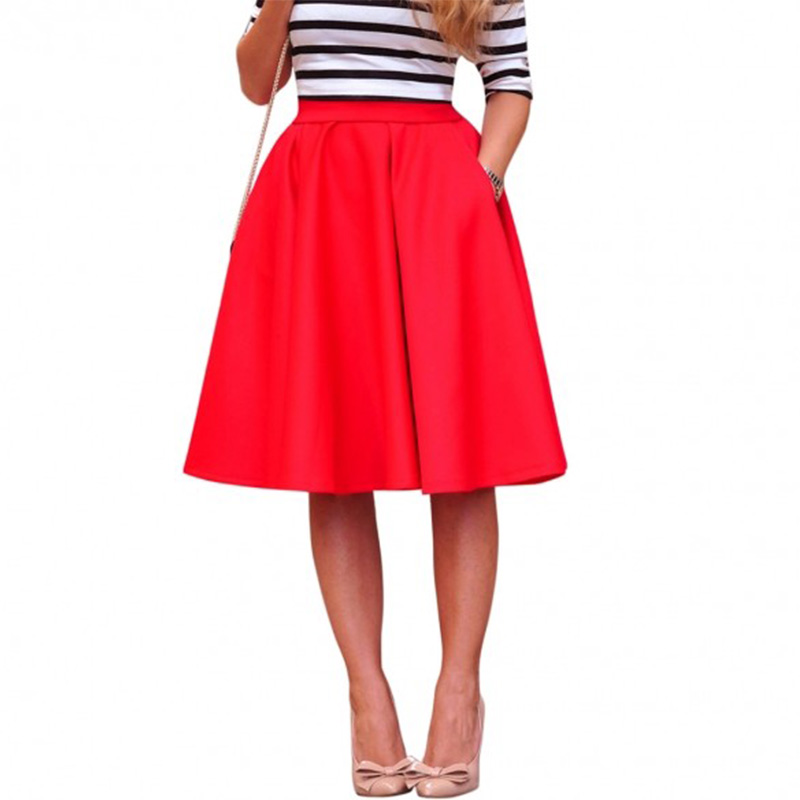 Collection of Red Skirt
Select a red skirt that is exclusively made for women with plus size figure. Wear this with black tops and high heels like stilettos or pumps shoes for a scintillating look.

Are you a lover of denim? Well! We all are to some extent, but can you ever imagine how a red denim skirt can enhance your casual look like a fashion icon. To experience, try one now.

Show your style best in a party by choosing a red high waisted skirt that is embellished with ruffles in the sideline. It's fitted and comfortable to wear for a long period.

The full-length skirt can be your choice for the party night if you wish to look like a modish beauty. Pair it with black tops and some chunky neckpieces to highlight your look.

If you are in between your teens, then grab a mini skirt of red hue and team up with a white or black top for a smart look in your high school party.

Pretty with polka dots!! Yes, true! Try out a red and black polka dotted skirt and team up with a short black top. Wear black stilettos or pump shoes for a sophisticated look.

Shiny, shimmery and vibrant with its sequin work and fashionable design, a red skirt with glossy appearance is the ideal way to stay in focus at any party.

Red swim skirt is the best way to grab attention as well as showing your stylish preferences. With a bikini top or a short t-shirt, keep on swimming ladies !!

Corporate parties or any formal gathering will not be boring anymore for you if you know how to dress up with a red skirt that can be well matched with shirts.
YOU MAY ALSO LIKE