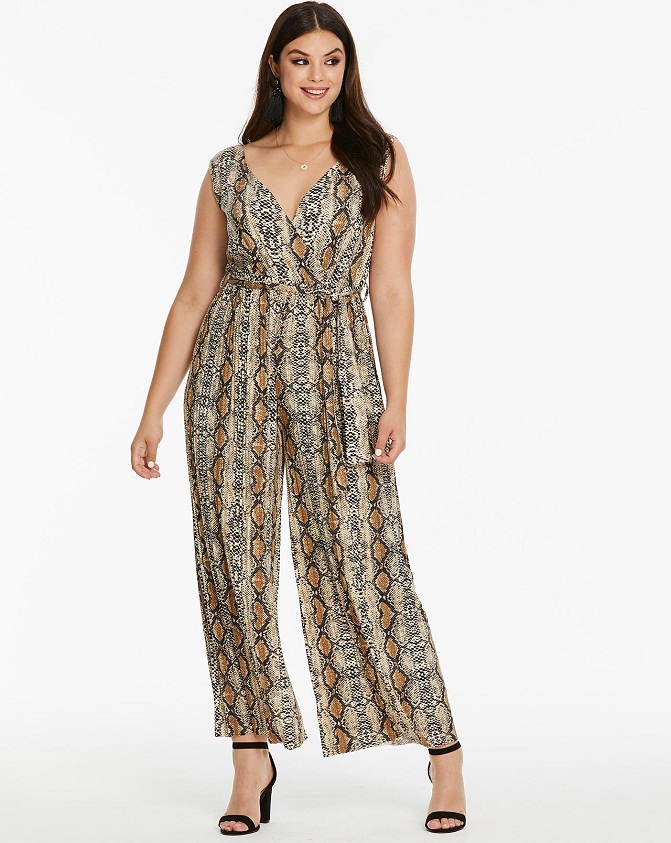 Snakeskin Jumpsuit
Snakeskin print is a popular theme for outfits and accessories, and here is a different list of jumpsuits in the same print. The material is not the same in these jumpsuits, but all of them are comfortable, that too throughout the year.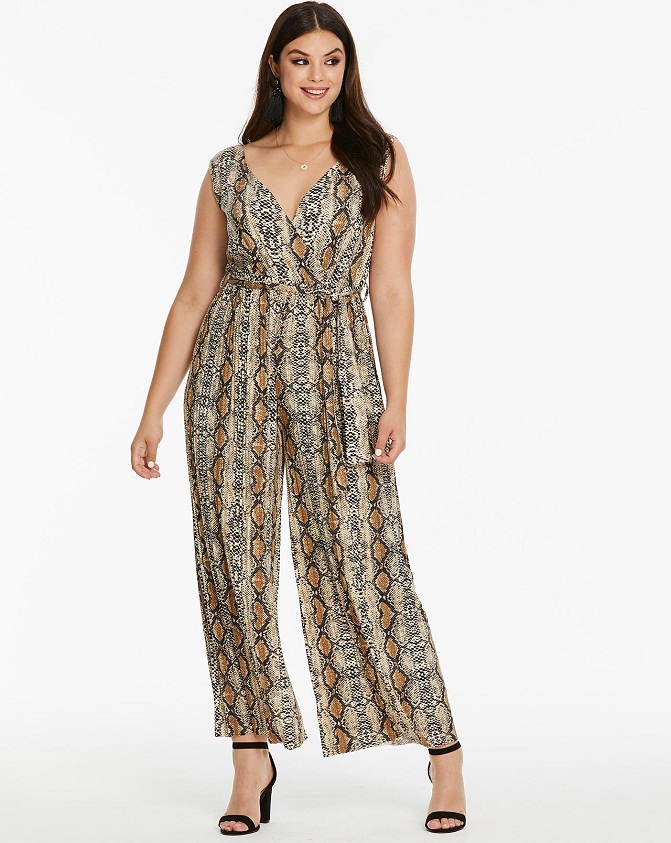 Collection of Snakeskin Jumpsuit
Sleeveless Snakeskin Jumpsuits

The sleeveless jumpsuit is a wonderful thing to wear to a casual get together. Style up with wristlets and boots.

This jumpsuit is ideal for your summer style. Wear with a tank or tube top underneath and if requires, a shrug will do.

 Long Sleeve Snakeskin Jumpsuits

The plunging neckline with full sleeves feature is a thing to drool over. Wear with long necklaces along with chokers.

Short-sleeve Snakeskin Jumpsuits

Plus size snakeskin jumpsuits are equally appealing. A pair of platform heels will suit the look.
YOU MAY ALSO LIKE