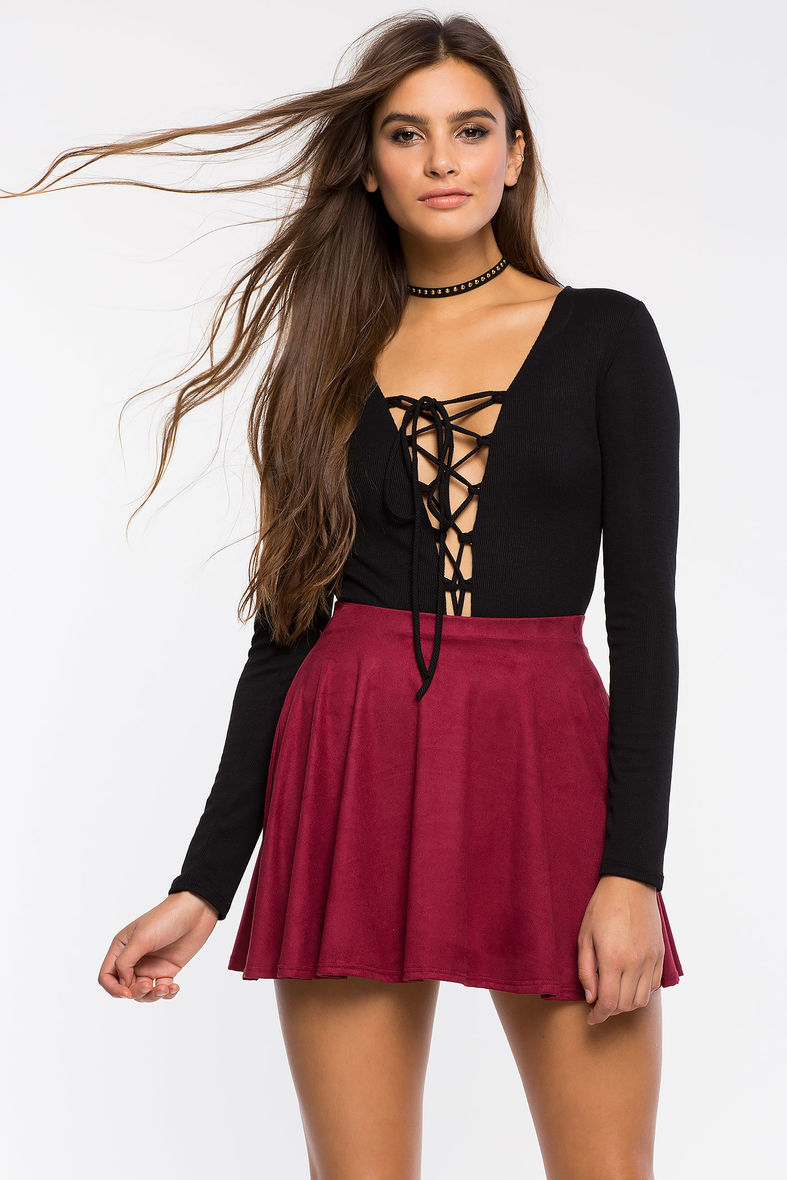 Suede Skirt
Are you sure your wardrobe isn't missing a suede skirt? If it is, then you should buy one because you certainly don't wish to lag behind in the trend. Instead, you could be the trendsetter if you wear the suede skirts like no one other. It is available in both short and long length and looks elegant if you match this with a top with three-quarter sleeves. The skirt is either designed with a zip line or with some buttons in the front.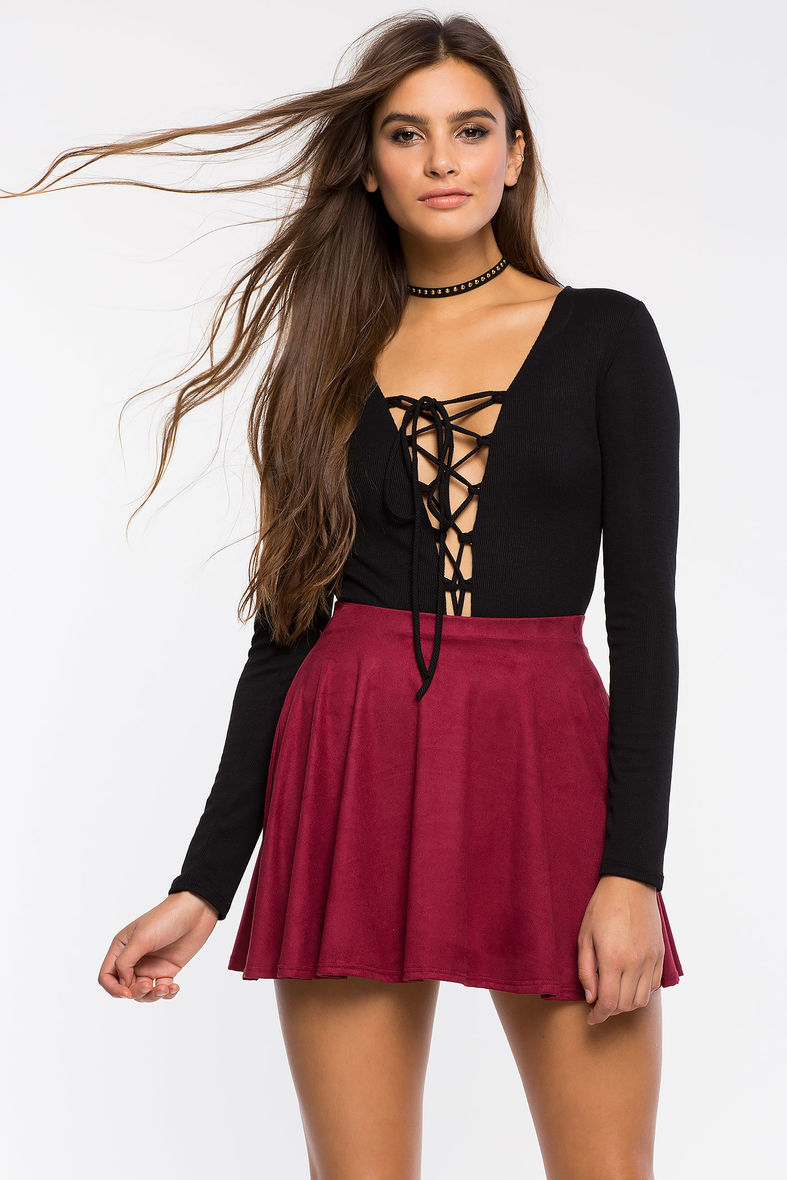 Collection of Suede Skirt
Planning to visit a place to witness a beautiful snowfall? Well, it's always better to go prepared. Take such long suede skirts in your travel bag, take a pair of leather boots and of course a turtleneck full sleeved top.

What is more beautiful than red? Nothing right? Yes, get a red suede skirt and wear this with a white or a black top.

Dress up in a dark magenta suede skirt for your soon-to-come party. Team up with the top having a deep plunging neckline, use dewy shades of makeup and what else? Just beautiful stilettos and you are ready!

A short skirt is not only for summer, break the monotony and wear now in winter as well. A wise advice: Team up with your stockings for an elegant look.

Be a glamorous aunt in your nephew's birthday party by wearing a suede skirt along with a full sleeved top. Have a casual hairdo and wear leather boots.
YOU MAY ALSO LIKE