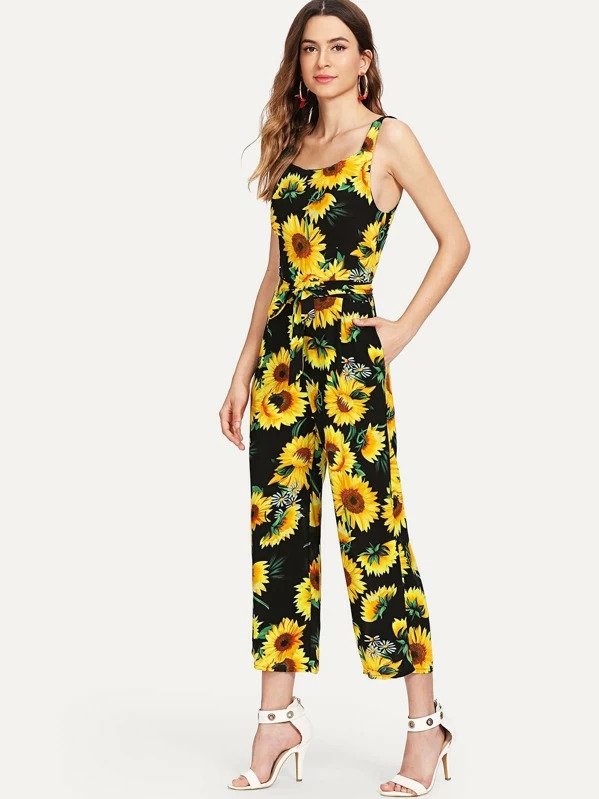 Sunflower Jumpsuit
Sunflower print is bright and lively and wearing them, you do not need any other accessory. The yellow flowers mostly look good on black backgrounds, so most of the jumpsuits are black or dark-colored.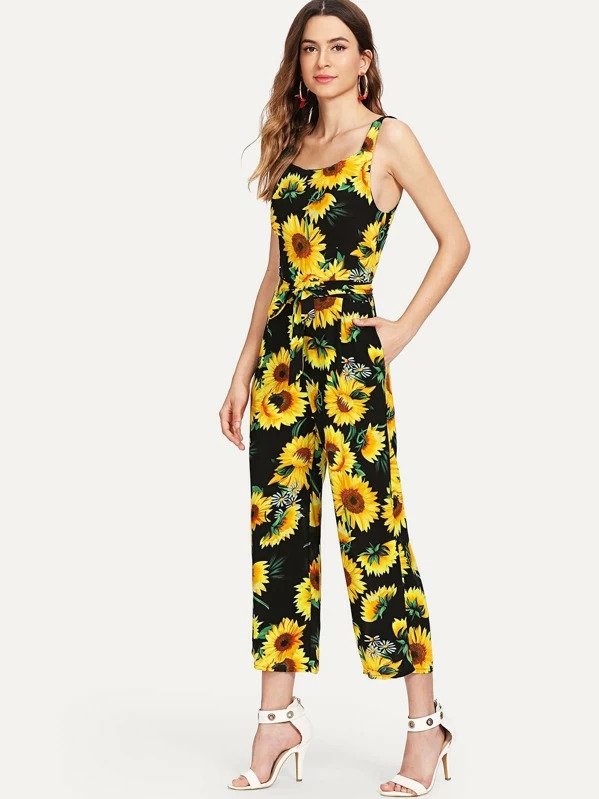 Collection of Sunflower Jumpsuit
Sleeveless Sunflower Jumpsuits

The sleeveless jumpsuit with a round neckline deserves your attention. Wear with strappy sandals and feel beautiful, like the flowers.

This is a strapless jumpsuit that is more sort of a long romper. Wear this with a choker and look beautiful.

Sunflower Jumpsuits with Sleeves

The jumpsuit dress has a light mood set with it. For summer day out, choose this jumpsuit as your dress of the day.
YOU MAY ALSO LIKE