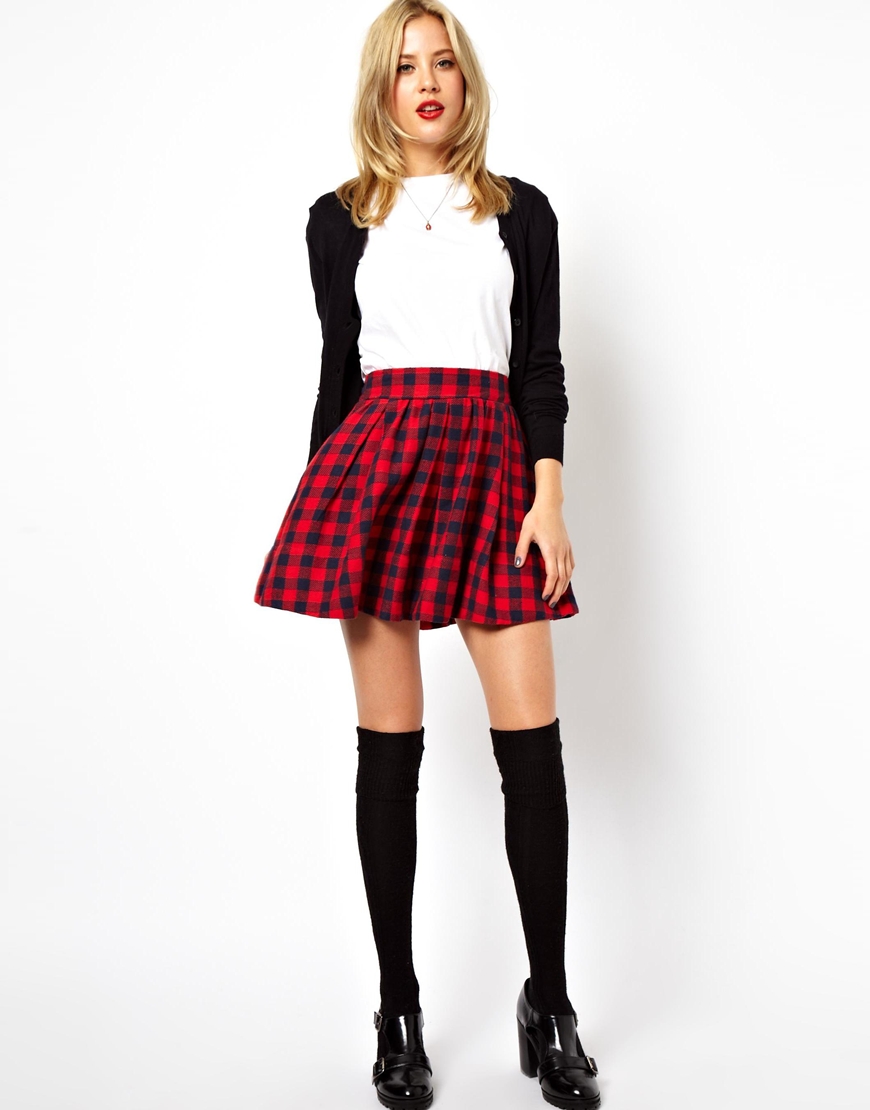 Tartan Skirt
A tartan skirt is essentially a Scottish outfit because of its prints, but now these skirts are owned and favored by women across the world. Smart and classic, you can wear these at any point of time like going for shopping or morning walk. You can even attend parties wearing these skirts along with some glamorous tops. The basic point is that these skirts are simple without any gaudiness, making it as one of the sophisticated types of skirts.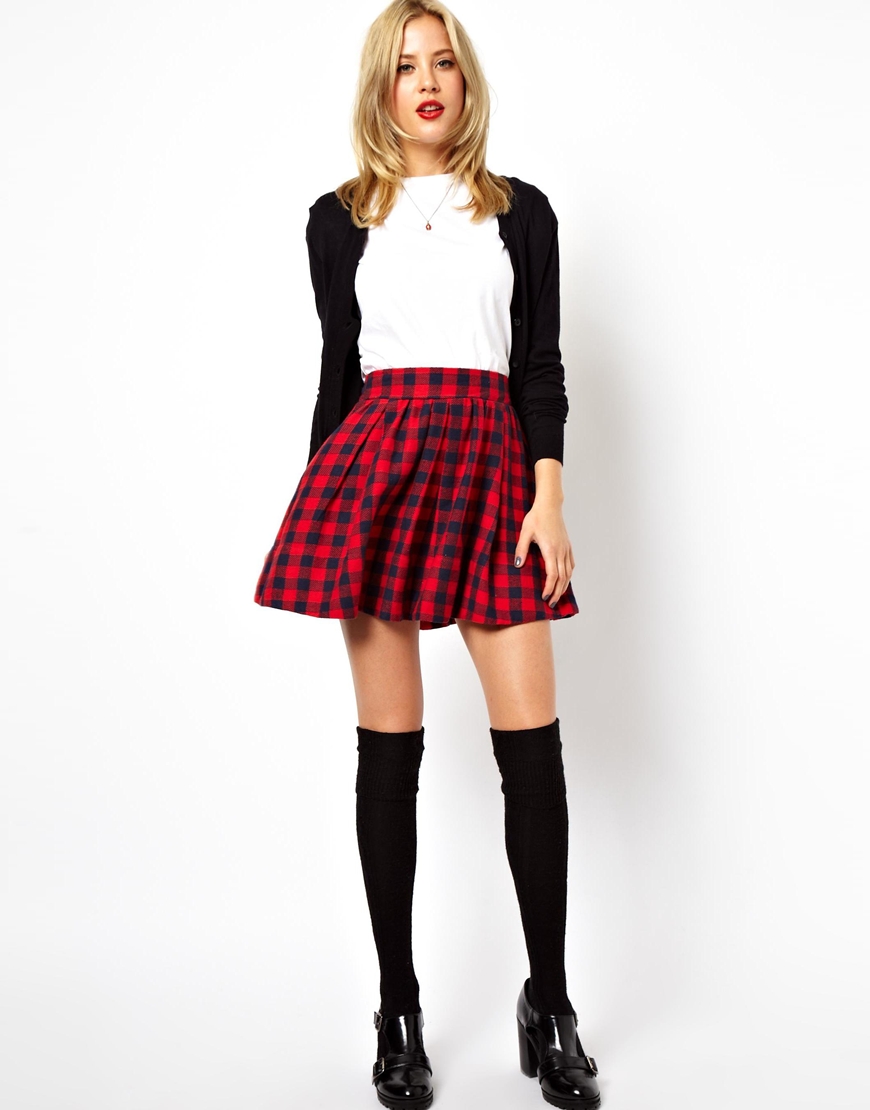 Collection of Tartan Skirt
This beige colored skirt with black checks is a fine outfit.Team this up with a red top or sweater and brighten up your winter morning.

A plaid tartan skirt with the timeless combination of maroon and green looks so fresh and fine. Wear this with a black top, a pair of pumps and take a box clutch before going out.

If you are totally crazy about long skirts, then you are going to love this tartan maxi skirt. It is red with tinges of black, so when it comes to the top, wear something in black or other dark shades.

For a costume party, you can wear this red and black combined short skirt. A white top and a full sleeved shrug will compliment your look,

If you already have tartan skirts in red and maroon shades, then it is time for you to bring a quick change in your wardrobe by adding such soothing yellow skirts. Pair it with either a white or a black top.
YOU MAY ALSO LIKE