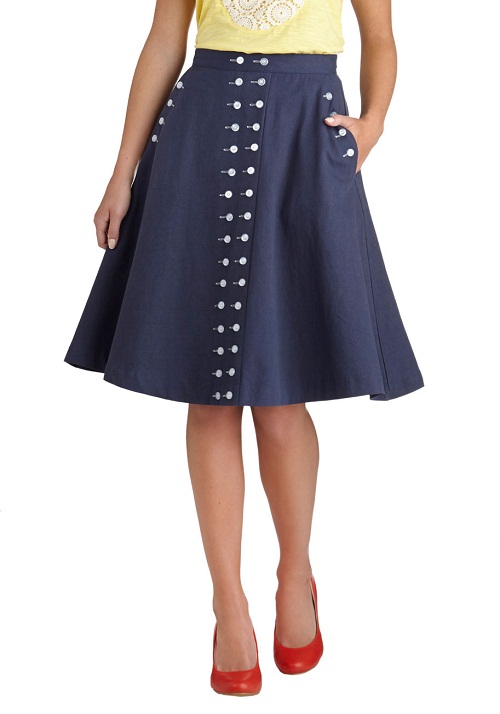 Vintage Skirts
Well, don't let the name deceive you, as the vintage skirt is not really vintage, rather it is more of a contemporary outfit. There are a variety of such skirts, and you are going to find just the design you wish. Regardless of your age and size, you can wear the skirts anytime in your own stylish way.  However, you can try to incorporate accessories like fedora hats, tiaras, and bandanas with these skirts.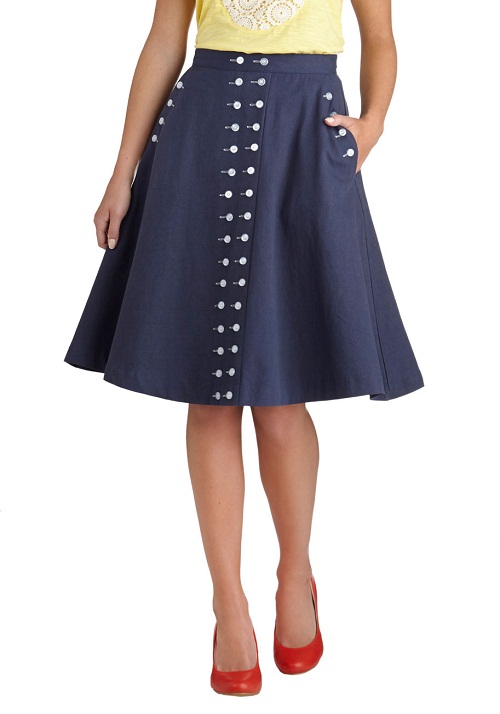 Collection of Vintage Skirts
Plus size women, let this skirt embrace you with its beauty and enigma. If you are going for shopping with your family then this vintage skirt is the perfect choice you can make.

Denim skirts rule the hearts of women, at least there are some girls who cannot spend a day without wearing denim outfits. So, this short denim skirt will spark their interest for sure.

The beautiful white skirt looks more feminine with a touch of the marvelous lacework. It is undoubtedly sweet and sophisticated at the same time.

A maxi skirt with innovative prints! Sounds like your cup of tea? Well, go on and get one without any delay.

Confused about the appropriate outfit for upcoming Easter party? Not to worry anymore! Select this silver colored pencil skirt with buttoned sidelines and tuck in a black top. With a pair of kitten heels, you will look like a beauty from the yesteryears.

A printed vintage skirt is all you need to glam up your fashion statement. The skirt looks lovely and lively in every possible way.

A truly vintage beauty, this skirt is something to be proud of. Wear this lacy skirt with a beautiful sash bow around the waist.  Wear pearl jewelry to match the outfit.

A beautiful mid length skirt with a bow at the waist is just what you need to look ravishing in a party. Wear with a turtleneck white top and wedge heels.
YOU MAY ALSO LIKE