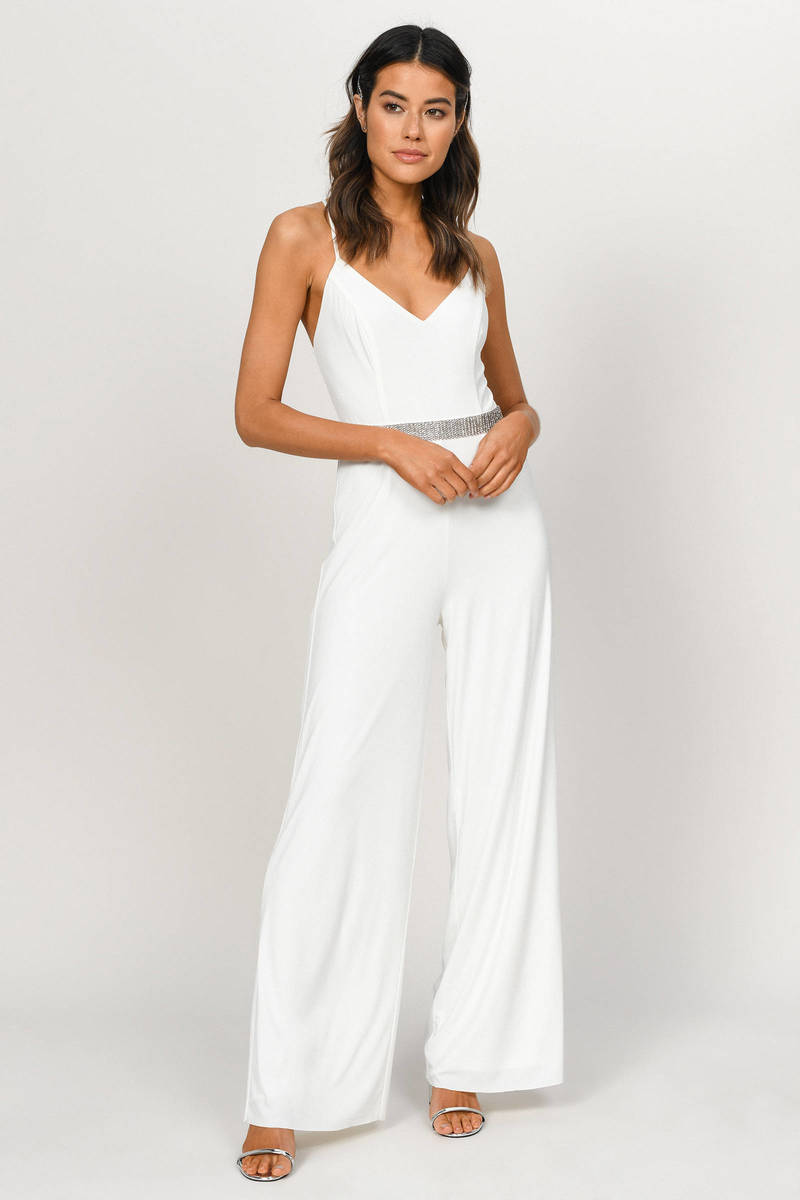 White Jumpsuit
White jumpsuits are elegant dresses, and they are both formal and casual. Suppose you have to attend a party post your office hour, and you do not have the time to change and dressing up, choose a white jumpsuit for your office, and go to the party in the same outfit. You will still look relevant and perfect.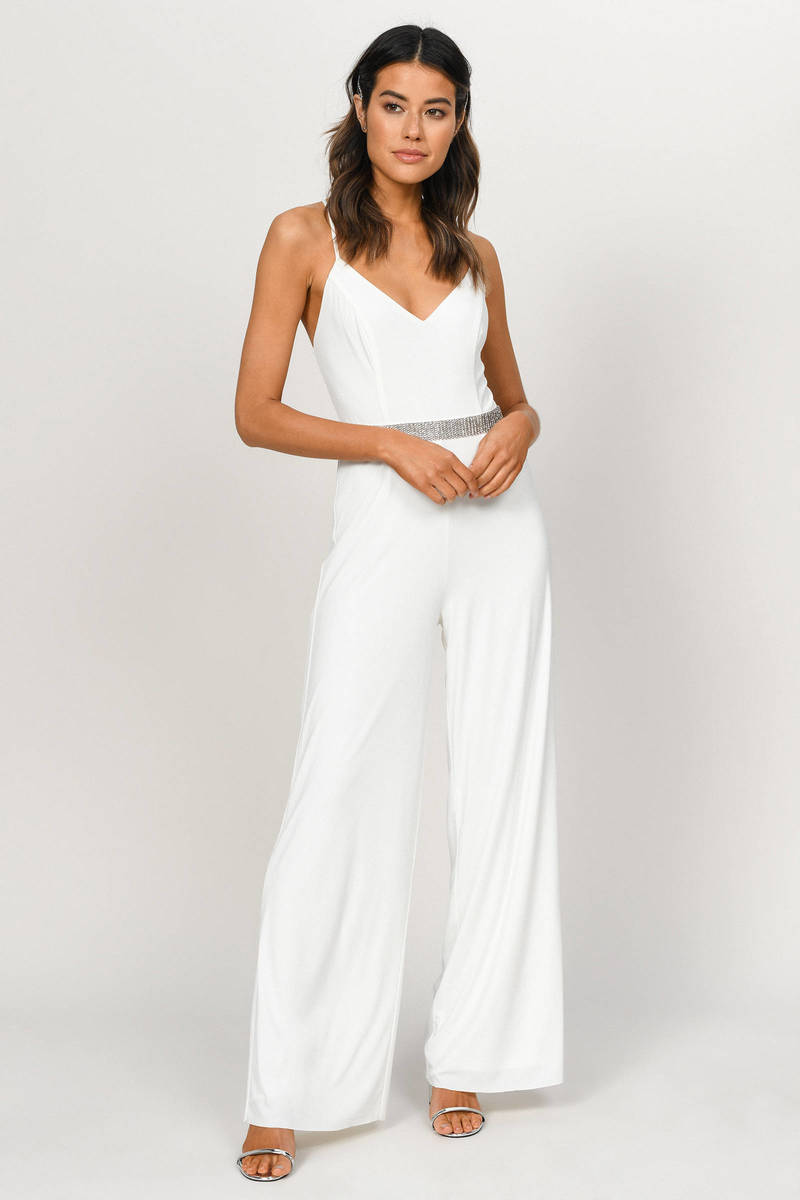 Collection of White Jumpsuit
Sleeveless White Jumpsuits

The sleeveless jumpsuit has a playful peekaboo feature. With high heels and an envelope clutch, the beautiful dress looks cute.

The dressy vibe of this jumpsuit is classy and elegant. Wear with stone-studded earrings and bracelets to stand out.

The cotton jumpsuit is comfortable any day. Even if you think that for winter, it is too light, just cover yourself with a leather jacket, and the outfit will be phenomenal.

One-shoulder jumpsuits with frills are trendy, and such things excite women. Dress up just the way your heart wants and be a stunner.

Long Sleeve White Jumpsuits

The peppy outfit gets another look with a black ribbon on the waistline. The V neckline gives you enough opportunity to try out stacked necklaces.

Short-sleeve White Jumpsuits

The short-sleeve jumpsuit is cute without a doubt. The elasticized waistline makes it even more attractive.
YOU MAY ALSO LIKE