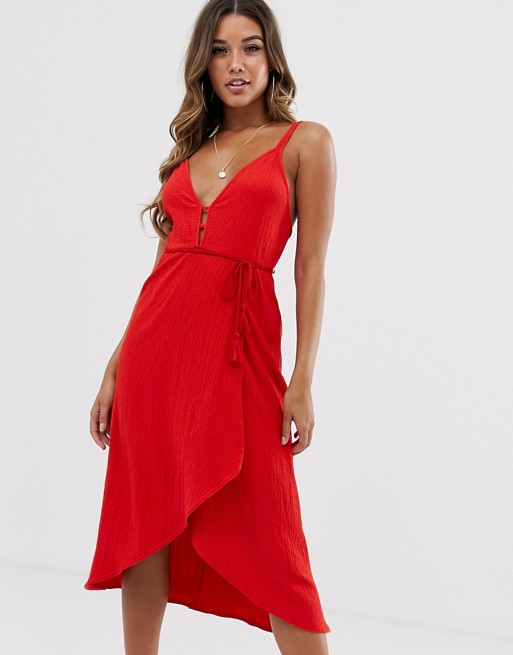 Wrap Sundress
Wrap sundresses are casual, to say the least. With platform wedges or strappy sandals, these outfits will look the best on you. Though these dresses are good for summer, you can snuggle into them during winter months with jackets or shrugs. Stockings could be the next best thing to pair up with these dresses if the hemlines are suitable for the look you are opting for.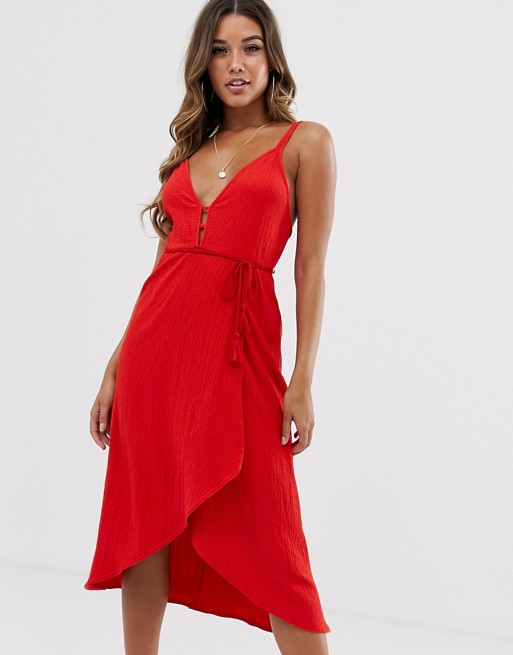 Collection of Wrap Sundress
Plain Wrap Sundresses

The white dress with ruffles has a sleeveless feature. The neckline is "V" shaped, so the entire combination is a good one to rely on. Wear with boots or flat gladiator sandals.

Printed Wrap Sundresses

The polka-dotted dress is assymetrical with a sleeveless feature. The ruffles are awesome, and they make the dress even more attractive.

The vertical stripes of the dress, give you a taller appearance. Match it up with ankle boots.
YOU MAY ALSO LIKE