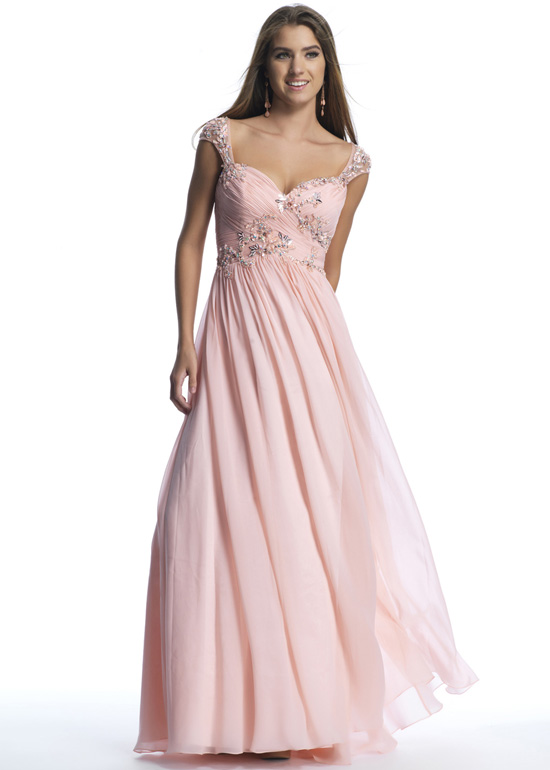 Cap Sleeve Gown
Every girl secretly fosters a desire of dressing up like a fairy or princess at least once in their lifetime. Be it for their own wedding or becoming a bridesmaid in a friend' wedding, nowadays, women prefer gowns to fulfil their wish of look increasingly gorgeous. Keeping in mind the same preference of ladies, the cap sleeve dresses have been designed with unique patterns.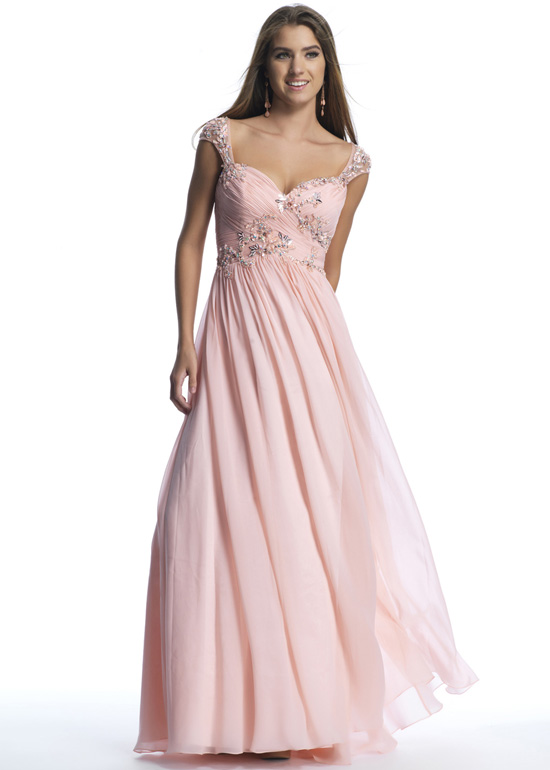 Collection of Cap Sleeve Gown
Glamming up in an evening party becomes easier with a black one thigh high slit cap sleeve dress. The sequined thigh line will complement your toned legs. Take a silver box clutch and wear silver or black stilettos.

For your upcoming ball party look like a goddess with this sky blue evening gown designed with a cap sleeve. The overlapping form of the dress is ideal for giving an impression of the perfect figure.

The lace effect has always been fashionably "in" for all the ladies with diverse preferences. For a party wear this black and skin colored lace gown and pair up with black stilettos.The see through ending of the gown makes it more dramatic and intense.

Brighten up your wedding day just like a true fashionista with this white gown. The sequinned bustline and figure hugging design together  will give you a princess look.
YOU MAY ALSO LIKE