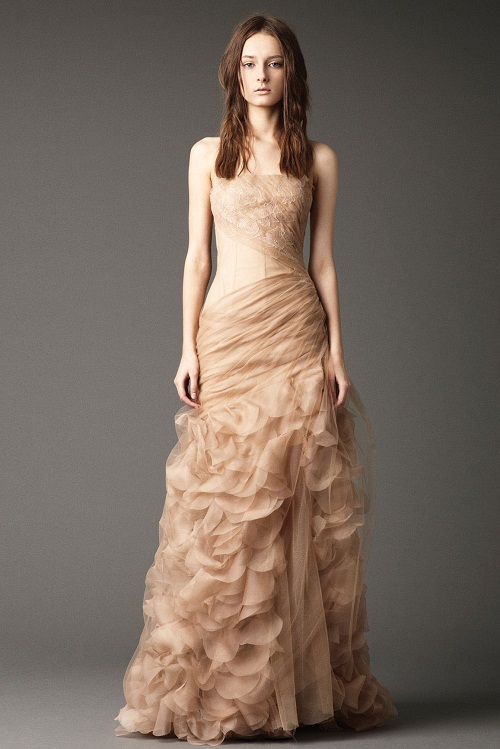 Champagne Gown
As far as the concept of the evening dress is concerned, champagne dress truly fits the bill for ladies because of its stylish and beautiful get-up. It's sweet and sizzling at the same time retaining the fashionable essence to every extent. Usually available in beige and pastel shades, this kind of gown is appreciated by women who love dresses with light hues. Browse through in a quick glance at different types of this champagne dress.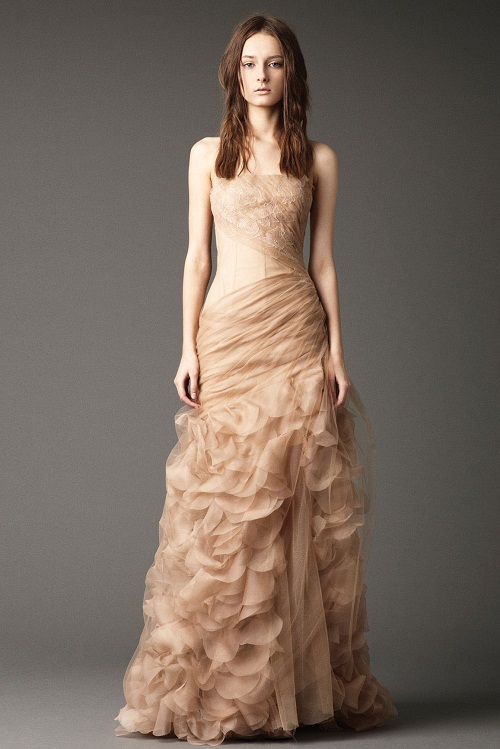 Collection of Champagne Gown
Attending the very first ball party with friends? Make your crush turn head over heels for you by wearing an off-shoulder champagne dress. Add a tiara along with pieces of jewelry for looking like a Disney princess.

What could be a more appropriate dress for attending your best friend's wedding than a simple and sophisticated champagne dress with a halter neckline? Wear a stone studded wristlet and choose kitten heels for the party.

Impress your relatives and acquaintances with a champagne dress for an evening party. With a high bun or french twist and dewy makeup, the dress can be well accessorized with minimal jewelry.

Exhibit a glossy, shiny and sparkling look with a strapless sequined champagne dress in a cocktail party. Try to keep your hair open and flowy and wear a stone studded earrings.

"Less is more"- if you are a believer of this mantra then check out the light pink champagne gown with off-shoulder sleeves. A thin sequined waistline is incorporated to keep the dress effortlessly elegant.
YOU MAY ALSO LIKE