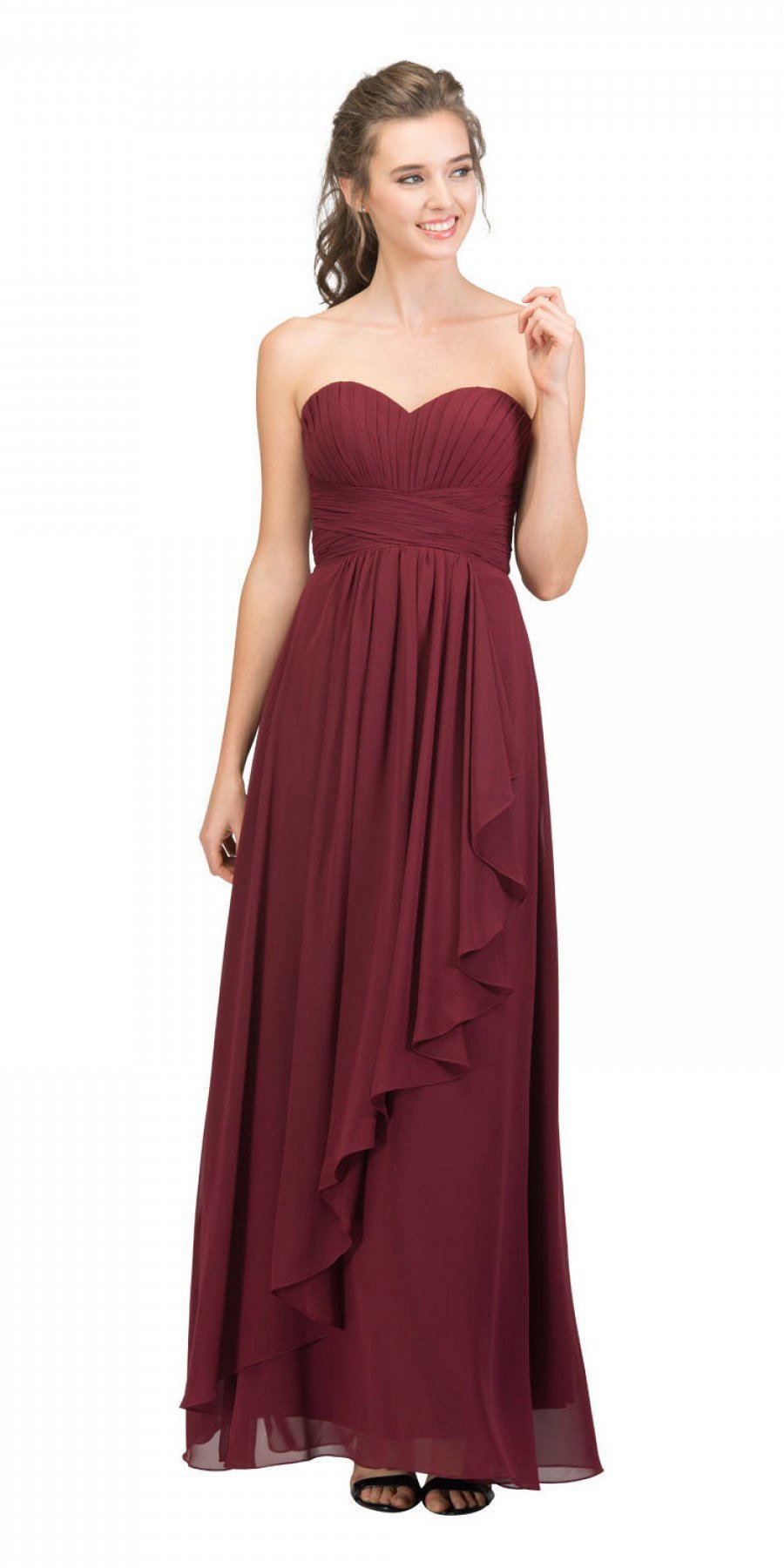 Strapless Chiffon Dress
Strapless chiffon dresses in vivid shades give you a unique opportunity to see the development of fashion in this modern century. The fit-and-flare outfits complement the exposed shoulder and hands. Most of the time, these timeless pieces are worn for celebratory occasions like weddings, bridal shower parties, or any dress-up shows.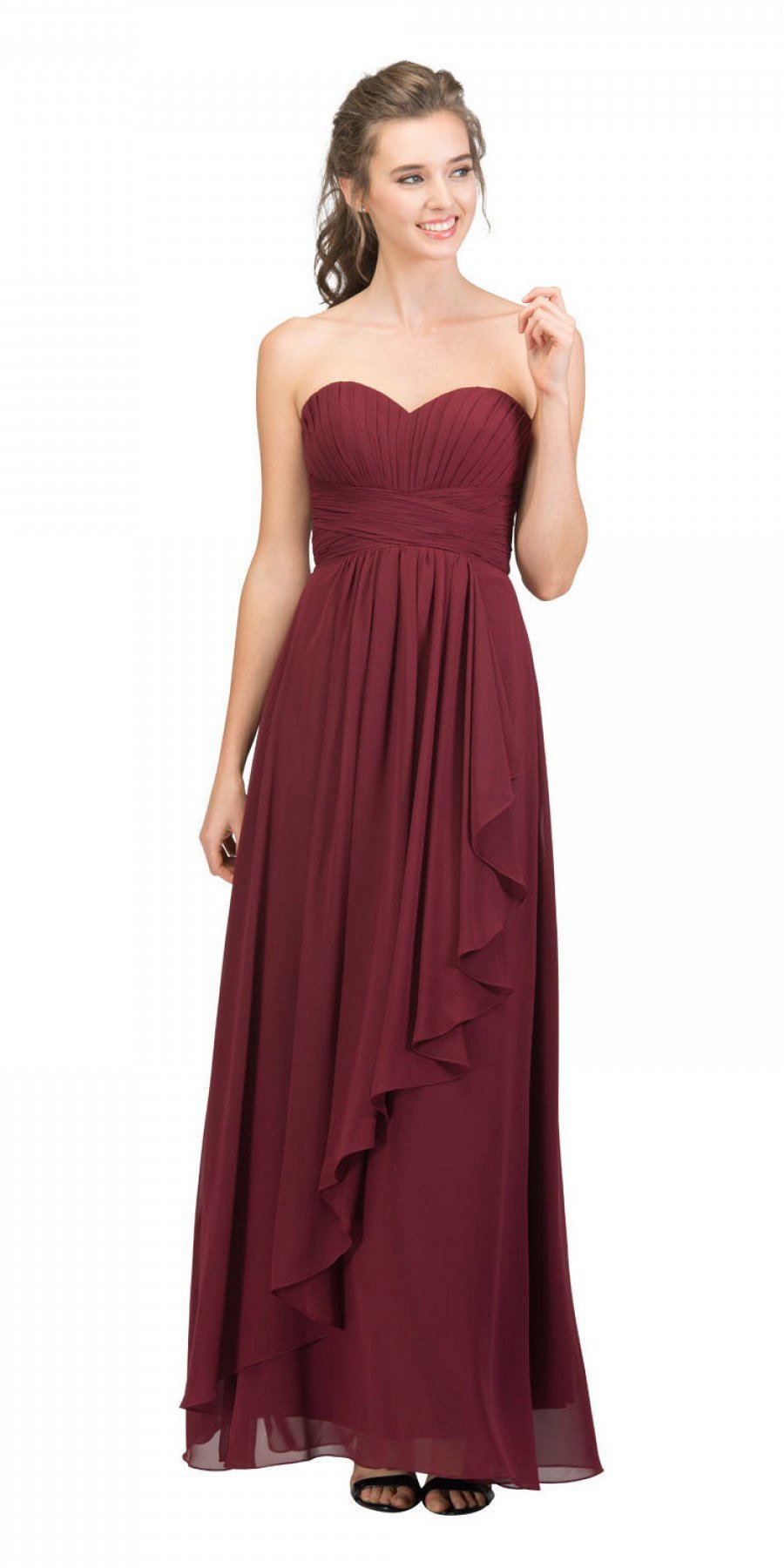 Collection of Strapless Chiffon Dress
Red Strapless Chiffon Dresses

The wine red outfit with a sweetheart neckline and some asymmetrical ruffles create a party outfit that does not need any introduction. Wear with a necklace and a tennis bracelet to make your look complete.

Black Strapless Chiffon Dresses

Black means beauty, black means stunning! The dress proves the phrase once again. What more do you need to express the beauty of this outstanding dress?

Blue Strapless Chiffon Dresses

This blue dress has a royal touch through the satin sash. It is simple but lets you experiment with sparkling pieces of jewelry, be it necklaces, earrings, or bracelets.

Teal Strapless Chiffon Dress

Sky Blue Strapless Dresses

The dress is ideal for a beach wedding, as the shade perfectly camouflages with the soft waves of the sea. A tiara goes well, and the high-low ruffles look extra beautiful.

White Strapless Chiffon Dresses

The short dress is a bridal attire, and the accentuating feature of it remains to be the bejeweled waistline. Since this is a short dress, you can wear silver high gladiator sandals.

Yellow Strapless Chiffon Dress

Pink Strapless Chiffon Dress

The baby pink color suits the glow of the woman who is in love with the shade. The simplest of all, no embroidery, no prints, just chiffon all over, this dress is the embodiment grace personified.

Grey Strapless Chiffon Dresses

If you are attending any cosplay party anytime soon and realizing that you are supposed to dress up like a heavenly body or anything celestial, wear this strapless dress. The grey shade ensures the sophistication and all you need to do is to add a piece of statement jewelry, in any form.
YOU MAY ALSO LIKE