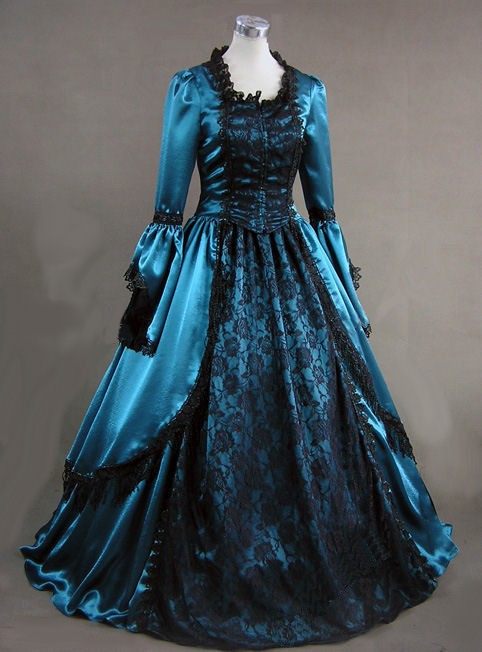 Victorian Gowns
No matter how much we love wearing jeans and t-shirt as comfort wear, dresses are our priority in terms of traditional occasion. Amongst all kinds of dresses, Victorian gowns deserve special mention because it has some vintage flavor in it. Retaining the charm of the Victorian age, this dress is adorned with lace, velvet, and frills. Many women are embracing this kind of gown not only just as  party wear but also for their wedding day.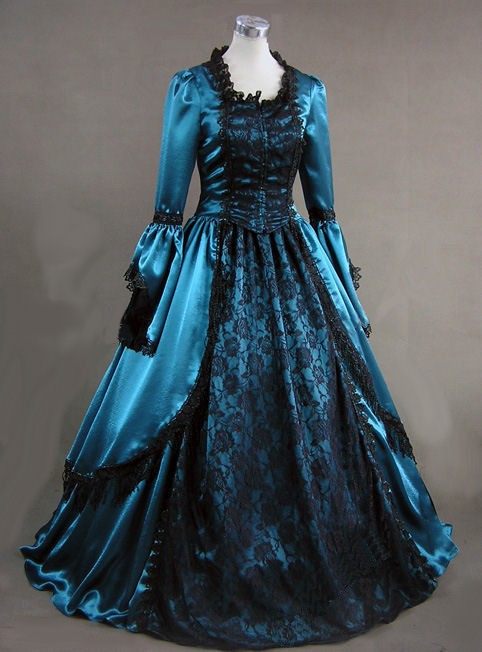 Collection of Victorian Gowns
Is there any doubt about the elegance of white? Definitely not!! Take a look at a white off-shoulder Victorian gown with  frilled sleeves that can be worn even on the wedding day. With a white veil and diamond pieces of jewelry look like a most beautiful bride in the world.

Your fashion is something that you carry with you and flaunt through your dress sense. It could be either formal dress or your informal attire just like a dressing gown, check out the Victorian age inspired ones.

Purple frilled square-necked gown is an attractive dress that is suitable for any kind of masquerade party. Designed with satin and cotton material the striking combination of black and purple gives it an edgy yet glossy look.

Mark the beginning of your nuptial day as one of your most fashionable ones by choosing an off-shoulder wedding dress with ruffles.  Pair up with a diamond neckpiece to add to your glow and let your man go gaga over you.
YOU MAY ALSO LIKE