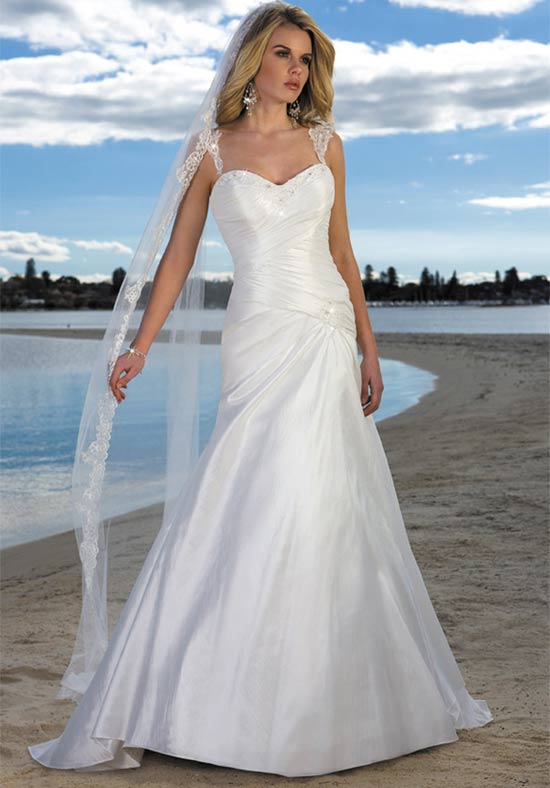 Wedding Sundresses
Choosing a wedding dress is not a matter of joke, but if you decide upon a sundress, all your worries go out of the window. A perfect wedding sundress will magnify your beauty and glamor on the special day. Whether you like an off shoulder or sleeveless, you can get every kind of dress under this sundress category. Browse through to know about the broad range of this wedding outfit and make a wise selection afterward.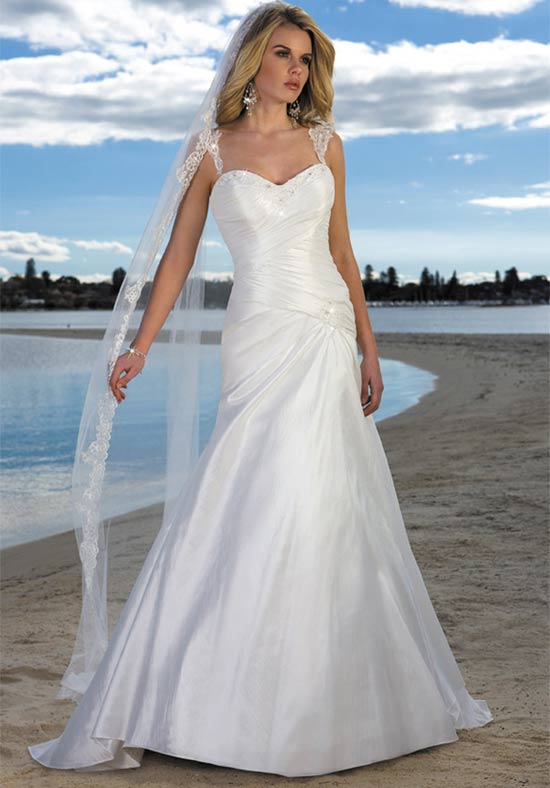 Collection of Wedding Sundresses
Accentuate your wedding glow with a strapless wedding gown that is highly embellished on the bodice with a nice satin bow on the waist. Accessorize the exotic dress with some diamond studded platinum pieces of jewelry and a pair of silver stilettos.

Breathtaking and jaw-dropping, these should be the adjectives used for you by the guests when you walk down the aisle with a strapless full-length wedding sundress. With a side swept clean hairstyle and a dewy makeup be a striking beauty.

Have a goddess like look in a satin full-length wedding dress that comes up with sequined works in the stripes. With a lacy veil and pearl ornaments be the lady of the dream of your man.

If shimmer is not your choice, then wear an off-shoulder white dress with a silver sequined brooch in the waist. The asymmetrical ending of the dress provides a princess type look.

If you are attending your best friends' wedding, then this comfortable sundress is a perfect option for dressing up like a bridesmaid. This well-fitted dress is simple with an undertone of intense beauty.
YOU MAY ALSO LIKE